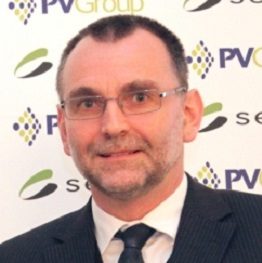 Forecasting technology trends in the PV industry is almost as challenging as guessing end-market demand. Few have come close to getting it spot-on, and it continues to make strategy planning something that needs constant reviewing and updating.
However, it is essential to have long-term roadmaps spelled out, as they highlight the range of process steps and technology architectures that can provide operational improvements, compared to the current status-quo.
The speakers, companies and topics presenting at PV CellTech 2017 in Penang, Malaysia, on 14-15 March 2017, offer a bottom-up view of what the leading cell producers are promoting as the next generation cell types, from their own perspectives. Collectively, this indirectly provides the PV technology roadmap in the short-term, but longer-term drivers are generally not captured from the views of any one manufacturer.
The semiconductor industry compares its progress routinely to the International Technology Roadmap for Semiconductors (ITRS). Several years ago, this model was used as the inspiration for the creation of the International Technology Roadmap for Photovoltaics (ITRPV), cited by PV CellTech 2017 speaker Markus Fischer, and Co-Chair of the ITRPV Steering Committee, as "a widely used reference in the PV industry".
Indeed, the ITRPV findings are scrutinized and widely-cited by PV manufacturers as one of the most valuable long-term forecasting tools made available in the public domain.
The inaugural PV CellTech event in March 2016 saw Markus Fischer use this platform to reveal the latest annual release of the ITRPV. In Penang on 15 March at PV CellTech 2017, we will once again see the first findings of the ITRPV 2017 release.
The fact that ITRPV has chosen PV CellTech as the event to premiere the ITRPV annual release again in March 2017 provides the perfect backdrop to the presentations from all the companies at the event.
According to Markus Fischer: "March 15 [2017], during [the] PV-CellTech conference, will be the official release date for the latest edition of this comprehensive publication. The eighth edition reports the current status and the 10 years prospect of more than 60 parameters along the c-Si PV value chain. It covers topics in cell and module technology development and manufacturing.
"Material, process and product requirements and trends are reported, as well as considerations about levelised cost of electricity. The ITRPV provides a guideline for the c-Si PV industry how to continue the successful implementation of PV power generation."
The presentation on 15 March 2017 in Penang will mark the official release of the eight's edition of the ITRPV. Further details about ITRPV can be found here.
PV CellTech takes place on 14-15 March 2017 in Penang, Malaysia. To register to attend the event, please use this link.