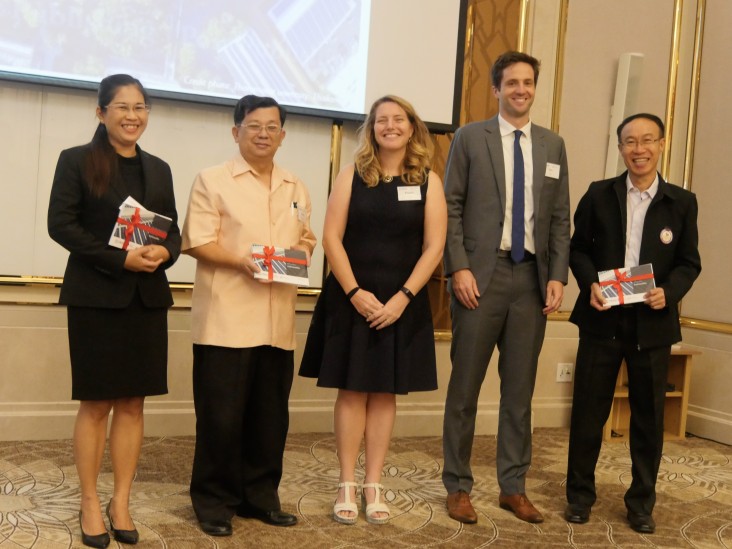 Last month, the US Agency for International Development (USAID) and GIZ Thailand launched a set of guidelines to the Thailand government, various authorities and PV associations to help support the implementation of rooftop solar PV in Thailand's commercial and industrial (C&I) sectors. PV Tech caught up with Thomas Chrometzka, energy programme director for GIZ Thailand, to discuss the country's rooftop PV situation, with the Solar and Off-Grid Renewables Southeast Asia conference kicking off today in Bangkok.
Is C&I the key rooftop segment in Thailand? Do you see residential rooftop catching up soon?
Thomas Chrometzka: Ground-mounted PV used to be the major segment, C&I solar is now catching up fast. Especially, since in these segments systems can be installed without financial incentives from the government. They simply make economic sense. Competition in this segment is very strong and can push down the specific investment cost further. Currently residential rooftop is still a niche market, but the upcoming net-metering scheme might change that.
What was the need or driver for these guidelines from GiZ and USAID?
Solar electricity is becoming financially viable, but investors aren't aware of that fact. Alas, occasionally they struggle with choosing the right business model and aren't aware of the administrative processes to follow. With the guidelines, GIZ and USAID address this and contribute to the ease of adopting Solar PV systems.
The number of PV systems that are currently being installed for self-consumption purposes clearly indicate the economic benefit for investors even without any public incentives such as feed-in tariffs. Depending on the consumption profile of the facilities, payback period can be from 5 to 7 years.
The electricity tariff for the C&I sector is comparable to the residential sector, but dependent on time of use. Two different tariffs are applicable during different times of the day. The peak time rate is higher than the off-peak rate.
Figures from several studies have shown that prices for solar electricity dropped by 80% in the last 10 years and are approximately 18% cheaper than grid electricity today.
What is the key challenge to progressing this segment in Thailand?
We are waiting for the Government to announce the new net-metering policy, which will open the segment further, because it would allow feeding electricity back to the grid, which is currently not possible.
Apart from that, some regulation causes difficulties for project developers. For example, "back up" fees are being demanded by grid operators to cope with grid congestion. This is charged to medium and large consumers who have their own power generation (for example, those who own rooftop solar PV, diesel generator, etc.)
On the policy side, the government is still quite cautious on the impact of rooftop solar to grid operation. The new net-metering scheme will be announced soon, but the quota is limited (300MWp).
Additionally, there is still a lack of public awareness on the fact that it is economically viable to adopt solar.