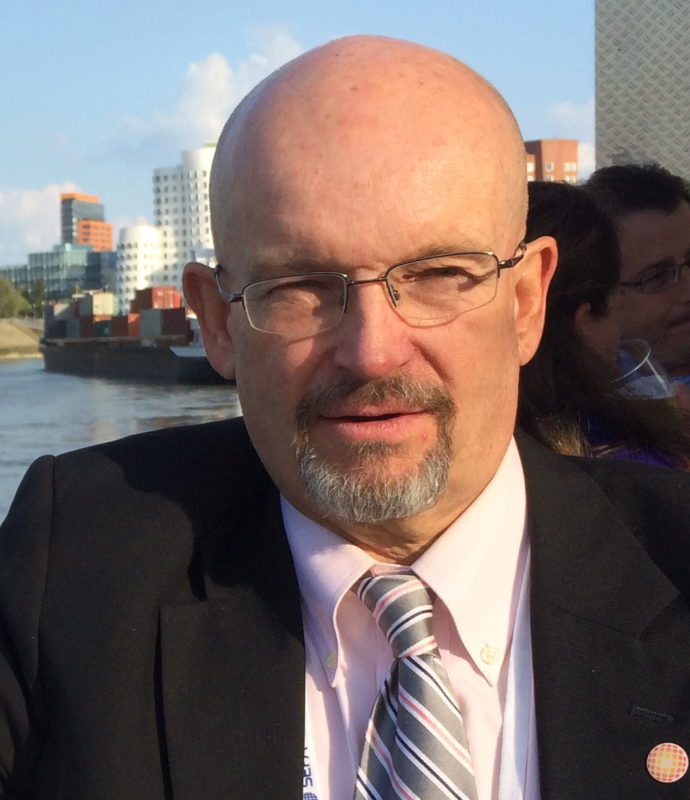 The non-profit, clean energy education group, formerly known as the Solar Electric Power Association, recently changed its name to the Smart Electric Power Alliance.
Along with the name change, the company has realigned its core objectives, seeking no longer to focus on "solar in a vacuum" but on the evolution of solar within a network of other technologies and incentives. The group now pursues an extended mission that comprises all distributed energy technologies, in response to the solar industry maturing and becoming involved in other parts of the utility planning and strategic process.
PV Tech spoke with Bob Gibson, vice president of education and communication at SEPA, on the company's new focus since dropping 'solar' from its name.
PV Tech: Since the transition from the Solar Electric Power Association to the Smart Electric Power Alliance, do you expect to retain the same proportion of membership from the solar industry?
Bob Gibson: Membership overall has grown and [we have retained] roughly the same proportion of solar and utilities or other parts of the business.
Our focus has always been not just on solar in a vacuum, but solar as part of the electric grid and part of the delivery of electric power to customers.
Our focus has always been the value proposition of utilities and the involvement of utilities themselves. Because of that focus, and as solar has grown as more of a potent source of energy as the cost has come down and more has been added to the grid, it is more and more important that utilities really understand what's the long-term value and role of solar how do they work it in with other energy resources and delivering services to their customers.
Solar is becoming a mature partner of the electricity business and as such we think it's important to look at it as part of a smart energy decision-making process where you very intentionally try to increase the value of solar by aligning it with the right rate structures and other enabling technologies, so it's becoming more and more an issue to manage solar effectively so that it does deliver the greatest value.
Removing solar from your name, is that reflective of an intention to expand into other sectors, or is it simply in relation to expanding into other distributed energy technologies such as storage?
The change, taking solar out of our name, actually is driven by both of those reasons. It is a reflection that SEPA is going to go increasingly more into other related technologies or business strategies but not just solar.
Demand response has become an area that we are going to increasingly focus on. We are going to increasingly focus on energy storage. We are going to look at the role of electric vehicles; new kind of electric load that does have ties to cleaner use of electricity, to maximising the value of solar and to strengthening to the ties of business proposition of utilities to be the provider of transportation power as well as stationary grid power – so we are expanding.
But we are not diminishing the work we are doing in solar – we plan to do as much or more work in solar as we ever have, but over time we're going to be developing deeper expertise in these other technologies and issues but the big difference is everything is connected.
All of this is forcing utilities, grid operators, regulators – the whole business community around the electricity marketplace – to look at all of these things in concert and that's really SEPA's unique focus.
Solar will continue to be our largest segment, but we very much want to strengthen our work and expertise in other areas as well because we think they are all are going to play together as part of a whole rather than elements in isolation.
What inspired the broadening of scope and why now in particular?
It has been developing for a number of years. Once solar started to catch hold particularly in the US as something that went beyond just individuals who choose to put solar on their rooftops, when it became a resource that utilities were to incentivise… [we decided to] look at solar as a resource for large-scale additions of energy as well as the rise of the solar leasing business models that open up solar to a lot more residential and even commercial customers. As these things gathered momentum in the last five years, the need to look at it at a bigger context became more pressing.
At SEPA, our conferences had tracks on smart grid issues, the rise of energy storage, the idea of advanced converters and the communication control around those…lots of issues that went beyond the just boundaries of purely looking at solar – or even purely looking at solar and utilities. It just has been a natural progression.
Last year we had the opportunity to merge business operations with a small non-profit in demand response called the Association for Demand Response and Smart Grid (ADRSG). That really was the most recent, definite trigger to a name change.
About two years ago we launched the 51st State Initiative. [The Initiative] from the beginning was not about the future state for solar and utilities, it's what is the future state for an energy marketplace that is going to have as part of its fabric a greater and greater amount of distributed and renewable energy sources. So that really right there was very much a statement that we were working on intentional new market designs and new ways of doing business that would make solar and other distributed resources more effective, and also make it a winning proposition for utilities, for the providers of solar companies, for other technology providers and for the customers.
…It's an evolution we've been seeing for several years; all were part of our feeling that the time is right to re-launch ourselves under a new name and slighted updated mission and value statement.
SEPA is in a unique position in that its members are utilities but also solar companies too. That being said, has its position on net metering changed?
The reorganisation hasn't changed that. But because we don't advocate for certain policies, we don't come out and say, 'this is the way to go and this is what we support and what we don't support'.
We try to be thoughtful about issues like net metering which, in many situations, people have very dramatically-opposed feelings about it.
Our board did take a position on net metering; it's very nuanced. It recognised that net metering has been a very successful policy that helped propel the growth of solar, but going forward it seems the right time to look at if we have the right design for any electricity market transaction for solar. Is net metering the right design or should it be rethought in ensuring that all stakeholders are adequately compensated, recognised? We definitely don't take a position either pro or con on net metering, but the intelligent thoughtful discussion that is going on state by state, and across the US, is a valid discussion to have.
Also, it really is time to rethink the whole ratemaking and rate structuring of utilities because of the growth of solar. We are only going to see more of this; we just hope all of this will be looked at in the context of: are you really fairly and fully measuring the cost and benefits?