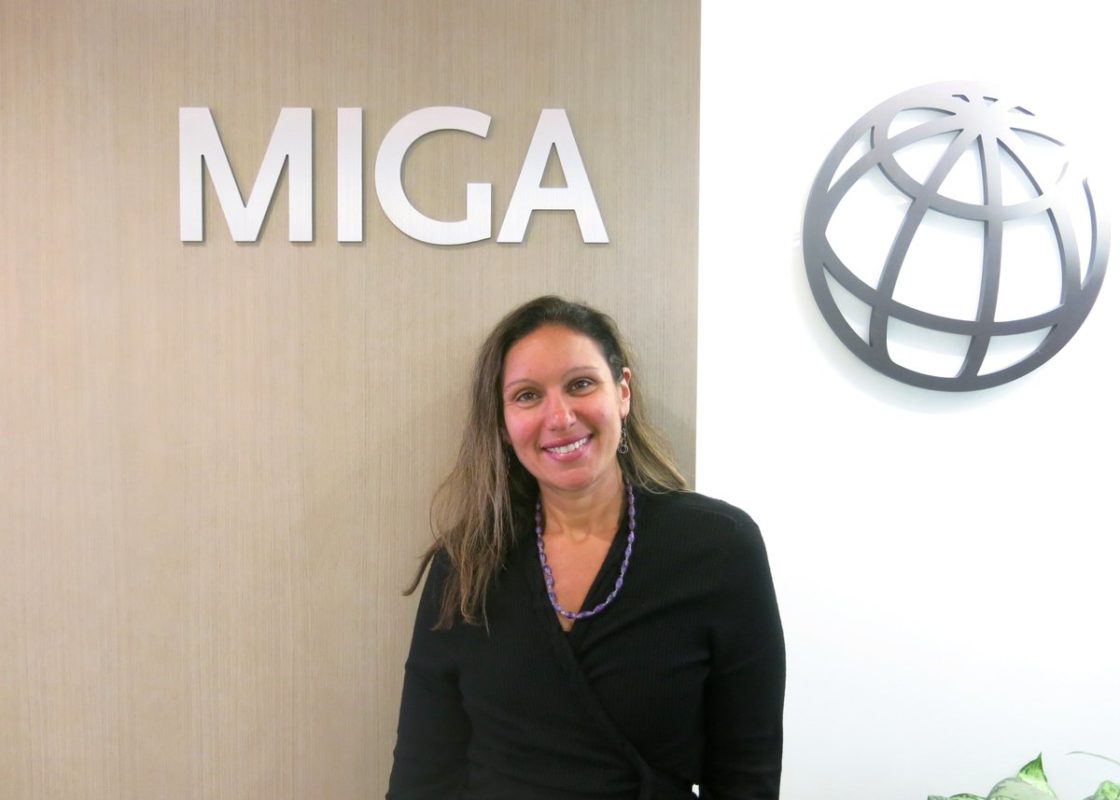 Hoda Atia Moustafa, Africa regional officer of the Multilateral Investment Guarantee Agency (MIGA), the political risk insurance and credit enhancement arm of the World Bank Group, caught up with PV Tech to discuss the challenges of investing in PV in Africa.
PV Tech: What is MIGA?
Hoda Atia Moustafa: We are the entity of the World Bank Group that promotes foreign direct investment by providing guarantees to investors and lenders against non-commercial risks. The political risk insurance line that we offer includes coverages for transfer restriction and inconvertibility, expropriation, civil disturbance and breach of contract – the latter is really the key cover for IPPs because we cover contractual obligations of government and government utilities.
What solar projects is MIGA involved with in the African market?
In our portfolio, we have several projects in the renewable space. We are working on three solar projects in Namibia. These are small, and under the feed-in tariff programme but we are looking to cover all three of them under both debt and equity. We are also looking at a 20MW solar project in Burkina Faso. We do have a number of projects in our pipeline that we hope soon to be closing. In Nigeria we have quite a long list of solar projects that are waiting to close, but the energy sector in Nigeria has a bit of reform to do before we can really move forward on those projects.
What are some solar specific challenges investors are facing in the market?
For solar PV, the biggest challenge is scale. These are very small projects, and frankly it is difficult to get the attention of major players, of experienced developers, experienced commercial banks as well as multilateral banks for a project with a total capex of US$10 or US$15 million. These are players who are used to seeing US$500 to a billion dollar projects. Trying to find scale and trying to find developers who are willing to go in for these smaller projects I think is a very big challenge. One way of potentially working around that is to present multiple opportunities. For example, in Namibia, we are working with a commercial bank that is willing to invest in three 5MW solar plants – only because there are three. If there was one, they wouldn't get out of bed. Once you say that there are three or four in the portfolio here, they can look at it more on a bundle basis; it is going to be the same documentation, it's going to be the same offtaker, it's going to be essentially the same credit analysis and oftentimes the same investor. Then you have something that might be interesting. Finding scale is a big challenge in the PV market in particular.
What sort of risk do you cover? Currency, political, counterparty etc.?
We work on all aspects of political risk but I would say that the two main risks that investors and lenders are concerned with these days are the breach of contract; which is essentially payment risk of the offtaker, and the second would be transfer restriction and inconvertibility. Many countries in Africa these days are facing a shortage of foreign exchange in light of the drop in commodities prices and there's been some difficulty in accessing dollars for foreign investors to get out their dividends and for lenders to get paid their debt service out in hard currency.
What is the biggest challenge for foreign investors in securing a bankable PPA?
I think the biggest challenge is essentially making the government understand the elements of what makes a PPA bankable and signing onto them. A lot of governments want to avoid any kind of liability and they believe that by transferring a project from the public sector to the private sector through a public-private partnership, that they will have absolutely no liability and it will completely come off of their balance sheet. When in fact, to make these projects bankable, governments do need to step up; at least in the early stages, and back up the obligations of their utilities – which have either no credit, or very bad credit. It's important that governments a) understand that they need to take on liability of a commercial matter to make projects bankable and b) they need to understand the proper allocation of risk under a PPA. For example, risk such as changes in law, political force majeure, civil unrest etc. These are risks that are typically taken on by governments, in what is considered a bankable PPA, but many governments don't understand that and need to be educated as to proper risk allocation.
How can investors looking to enter the market bridge that gap if the government isn't on board?
Having MIGA as a partner will certainly help, and our coverages do provide some comfort for some of those risks, although we are not intended to plug holes; we are not a substitution for proper risk allocation. Also having multilateral and development financial institutions in the deal – that act as more of an honest broker between governments and private investors – can help to try to educate and make these governments understand what is needed to make the projects bankable; and that's part of the role we can play as well.
What is next for MIGA in the renewable energy space?
As part of the World Bank Group one of our strategic focuses is climate change. We are quite keen to do more in the solar, wind and biomass and geothermal space. We are also very focused on assisting these smaller, what we call 'fragile' states – most of which are in Africa. So there's a lot of potential and a lot of opportunity. We have coming online 1 July a concessional financing window called the Private Sector Window which is going to be US$500 million made specifically available to MIGA to help assist in these more difficult markets where we might not otherwise have risk appetite, and to also encourage investors who might not necessarily have risk appetite – by providing some concessional financing blended with our own market base products to help encourage these types of investment. We really hope that we'll see a difference when this money comes online in increasing the risk appetite for doing projects in these countries.