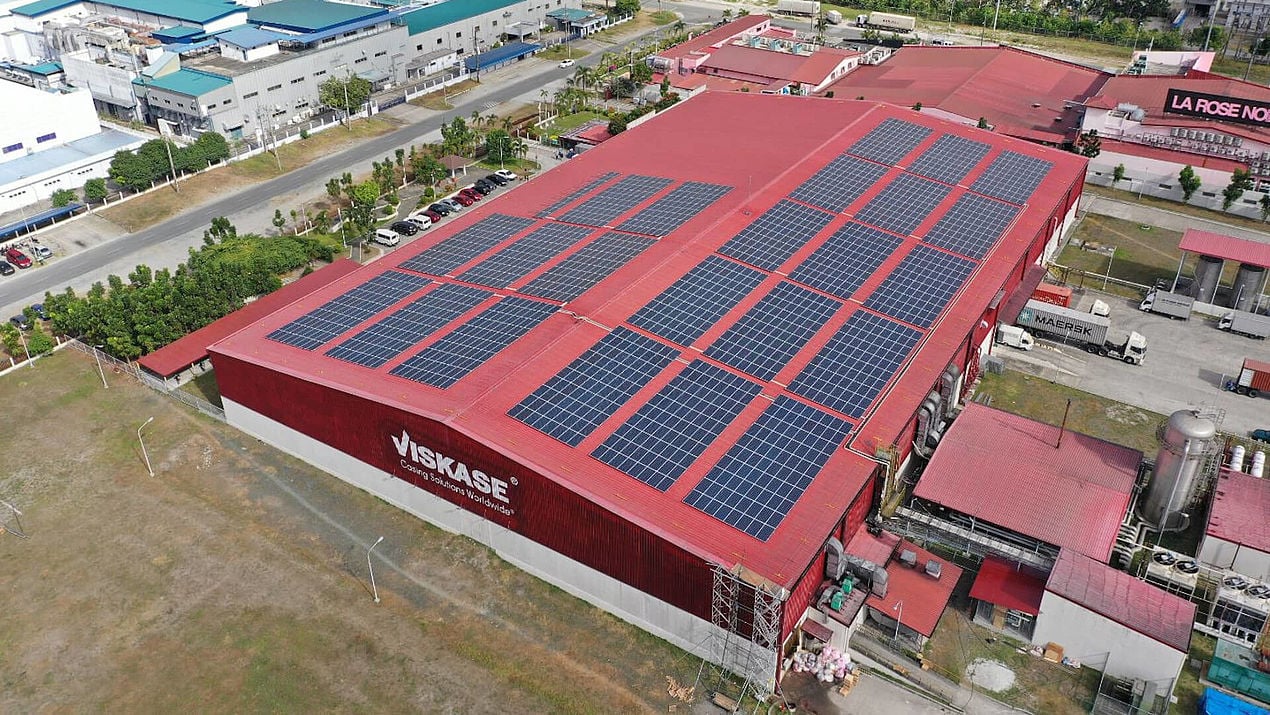 Solar's meteoric growth of recent years is increasingly taking the industry to the world's four corners, the Asia-Pacific (APAC) region included.
From China's slowing-yet-still-solid leadership to Australia's colossal ventures, Vietnam's feed-in tariff rush, Japan's steady growth, Taiwan's 20GW campaign or Malaysia's oversubscribed tenders, the region's key markets have been producing PV headlines on a weekly basis this year. If analyst predictions are to be believed, all of APAC's main markets will reach renewable grid parity by 2027.
One in the multitude of foreign names trying to tap into the APAC potential is BayWa r.e., which cast a fresh bet on the market this month as it opened a new distribution centre in Makati City, near the Philippines' capital Manila. Daniel Gäfke, director of projects for BayWa r.e. APAC, speaks from Bangkok about how the new base fits within the firm's broader campaign to carve out a name in APAC renewables.
PV Tech: Could you briefly walk us through when and how BayWa r.e. entered APAC renewables?
Daniel Gäfke: We entered via Japan around five years ago, and expanded around two years later to Bangkok, the location of our regional APAC office. I myself joined the firm at the time and brought a team that was pretty much the starting point for the rest of Asian work. We quickly moved into Malaysia and then developed a big presence in Australia, where we've got multiple offices. The last two steps were an office in Seoul [opened in September] and the new centre in the Philippines [this month].
PV Tech: How does the new office and warehouse in Metro Manila fit in BayWa r.e.'s overall APAC strategy?
Daniel Gäfke: We already had distribution businesses in Thailand, where we created it pretty much from scratch, and Australia, where we opted for an acquisition and are among the top two or three players. Like in Thailand, we saw a big C&I opportunity in the Philippines, with the segment steadily growing without subsidies, purely on commercial grounds.
The country is very protective in terms of location and imports. It's not about tariffs but rather the regulatory process: it takes a long time to set up a company, to import equipment; it is a market you really have to understand and it can take months. The fact there is a lack of international players with a presence on the ground in the Philippines convinced us to launch there to service the C&I rooftop segment.
PV Tech: Which solar products will you be distributing from the Makati City base and to whom?
Daniel Gäfke: Our key focus in Southeast Asia is key equipment, namely inverters and modules but depending on how the market goes we could expand our product offering. In the Philippines we also supply offgrid-related equipment but C&I remains our main focus. Regarding the suppliers we use, the names in APAC are the same we see globally – Huawei, SMA Solar, SolarEdge for inverters; from REC to JinkoSolar and many others for modules. It really depends on the market.
In terms of target countries, our new centre will only distribute to projects in the Philippines. We also want to build a network because even if you have a warehouse in Manila, you need partners across all the different islands. The rest of Southeast Asia we'll continue servicing out of Thailand. In terms of distribution volumes for inverters specifically, we're aiming to reach 150MW-plus for the entire Southeast Asia region.
PV Tech: What is the figure on the development front, how far are you planning to take your solar portfolio across the whole of APAC?
Daniel Gäfke: We've already completed a 250MW batch, a big chunk of which is in Australia. A further 100MW lies under construction this year, and another 100MW should come in 2020. By the end of next year, we are hoping to reach a 500MW portfolio of solar PV, both built or under construction. After Australia, our main targets in terms of solar development will be Malaysia and Japan.
So far In Malaysia we've been taking part in the auctions for guaranteed FiTs [feed-in tariffs]. We won support for two small projects, around 5-10MW, in the first round, and won again with a larger project of 40MW in the second round. We also took bids to the latest round and we're now waiting for the conclusion – bidding has become highly competitive like most markets in the world, with prices going down very quickly.
PV Tech: What are the main challenges you are finding with your solar work in Malaysia and Japan?
Daniel Gäfke: In Malaysia, the difficulties with project execution can come from the fact that contractors remain few in the country, and are still on a learning curve. In Japan, our plants under construction or development are FiT-related projects, the last to go into construction of last year's round. Under the rules, these projects have to get into construction by around the end of 2020 or risk losing part of the tariffs.
On the other hand, we're continuing to develop in Japan, we're not someone who is going to move out of the market just because FiTs are going. We're participating in the bidding process and looking into greenfield developments as we assume that, at some point, Japan will too become a grid parity market. You have to be flexible in Japan, very efficient, because obviously, the margins are not what they are in other markets.
PV Tech: Is BayWa r.e. examining any other APAC markets as it looks to grow its solar portfolio in the region?
Daniel Gäfke: We're being pretty flexible with where we go. Vietnam is obviously a very hyped market at the moment. We're developing solar and wind there even if we see challenges around [grid] curtailment. We're also active in Taiwan and South Korea, where we've got multiple hundred megawatts under development.
As for Indonesia, it's a very special market. Our focus there is C&I and smaller ground-mounted PV projects – as well as hydro, which is quite a particular case for BayWa r.e. globally. We see Indonesia as a very early-stage market at the moment but we believe its time will eventually come.