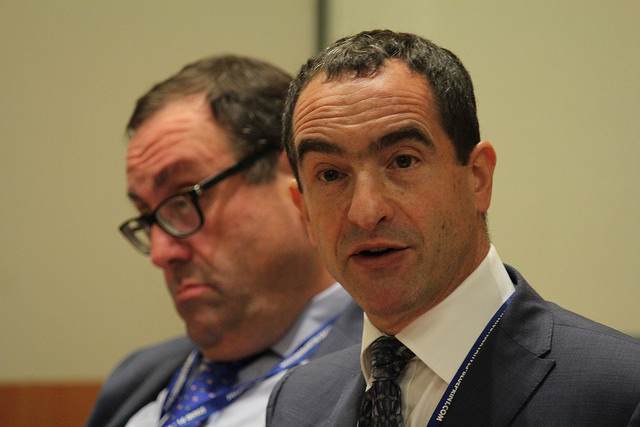 Global investment in clean energy for Q3 2016 has plummeted 43% year-on-year, sinking to lows not seen since 2013, says Bloomberg New Energy Finance's (BNEF) latest report.
Total global investment in renewable energy and energy smart technologies totalled US$42.2 billion in Q3, down 21% from the previous quarter.
The biggest culprits appear to be China, Japan and Europe, where demand for renewables deteriorated significantly compared to both last quarter and year-on-year. China's US$14.4 billion investment total for Q3 2016 was down 51% than it was in the same quarter of 2015, which BNEF has put down to "a hiatus after last year's rush to take advantage of incentives that were about to expire". In a similar vein, the US' Q3 investment of US$9.5 billion was down 40% on Q3 last year. Japan was 56% down on Q3 2015 investment with Europe pulling in just US$7.7 billion in Q3 – down 5% on the year earlier.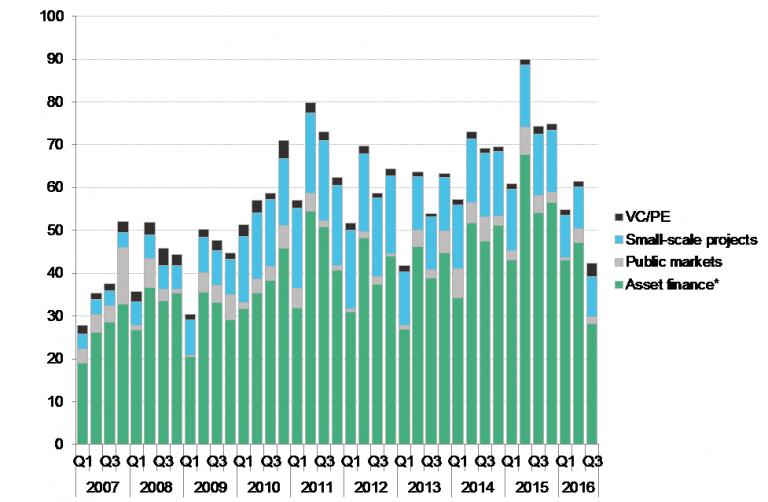 Europe in particular suffered a slowdown in offshore wind financing, totalling just US$2.4 billion; in contrast to the US$20.1 billion "runaway record" financing for such technologies in the first and second quarters of this year. Similarly, China and Japan experiencing a "summer lull" in project funding, according to BNEF economics analyst Abraham Louw. Specifically, funding for large-scale wind and solar plants suffered as governments slashed incentives and as costs declined overall – according to Michael Liebreich, founder and chairman of the advisory board at BNEF.
The third-quarter numbers "are worryingly low even compared to the subdued trend we saw in Q1 and Q2," Liebreich said in a statement. "A vital point to bear in mind is that there have been sharp reductions in the cost of PV systems, so that much more solar capacity can be added this year than last, per million dollars.
"However it is also clear that, after last year's record investment levels, some key markets such as China and Japan are pausing for a deep breath. Also, in many countries, electricity demand growth is undershooting government forecasts. My view is that the Q3 figures are somewhere between a 'flash crash' blip, and a 'new normal'."
Fortunately, the Q3 investment figures could be revised upwards in due course if more transactions are disclosed. Regardless, with Q1 and Q2 investment down at an average 23% on the equivalent quarters of 2015, total investment in 2016 is very likely to remain well below last year's record of US$348.5 billion globally.