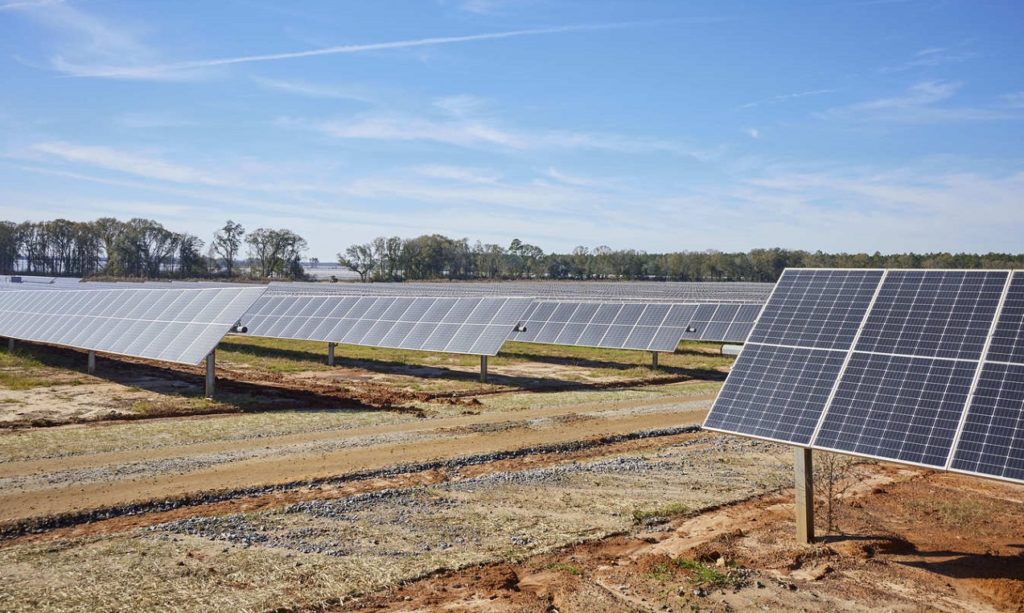 Solar PV manufacturer Qcells has signed a deal with Microsoft to supply at least 2.5GW of its modules to projects from which the tech giant will purchase renewable energy.
The company, a subsidiary of Korean conglomerate Hanwha, will provide modules and engineering, procurement and construction (EPC) services for projects across the US where Microsoft has a power purchase agreement in place.
Earlier this month, Qcells announced plans to invest US$2.5 billion in establishing an integrated domestic PV supply chain, from ingot to module, in Georgia. It is the first company to establish an integrated supply chain on this scale in the US. This announcement with Microsoft is the first major one for the company since the supply chain plans were revealed.
"We're striving to build and deliver turnkey clean energy solutions, including those made in America, and this partnership with Microsoft will help accomplish this vision," said Justin Lee, CEO of Qcells.
The companies said that this agreement is the first of its type, where a power offtaker – one of the largest in the world – has established a relationship with a solar supplier, targeting projects from both upstream and downstream perspectives.
"Building a resilient solar energy supply chain is essential to advancing a global green energy economy. Microsoft's partnership with Qcells will help make this vision a reality by bringing innovation and investment to rural Georgia," said Brad Smith, vice chair and president of Microsoft.
The Inflation Reduction Act (IRA) aims at establishing a US renewables manufacturing base and diversifying the global energy supply chain. Qcells' manufacturing announcement directly targeted the benefits of the scheme, which offers tax credits for US-made solar assets. Recent analysis from Wood Mackenzie posited that, whilst the effect of the IRA is considerable, the US will struggle to fulfil its demand for solar with domestically manufactured capacity.
Microsoft said that through this deal it hopes to drive the growth of US-made solar. The company has a goal of covering 100% of its electricity consumption with renewable energy by 2025. The specific projects and duration of the agreement were not clarified.