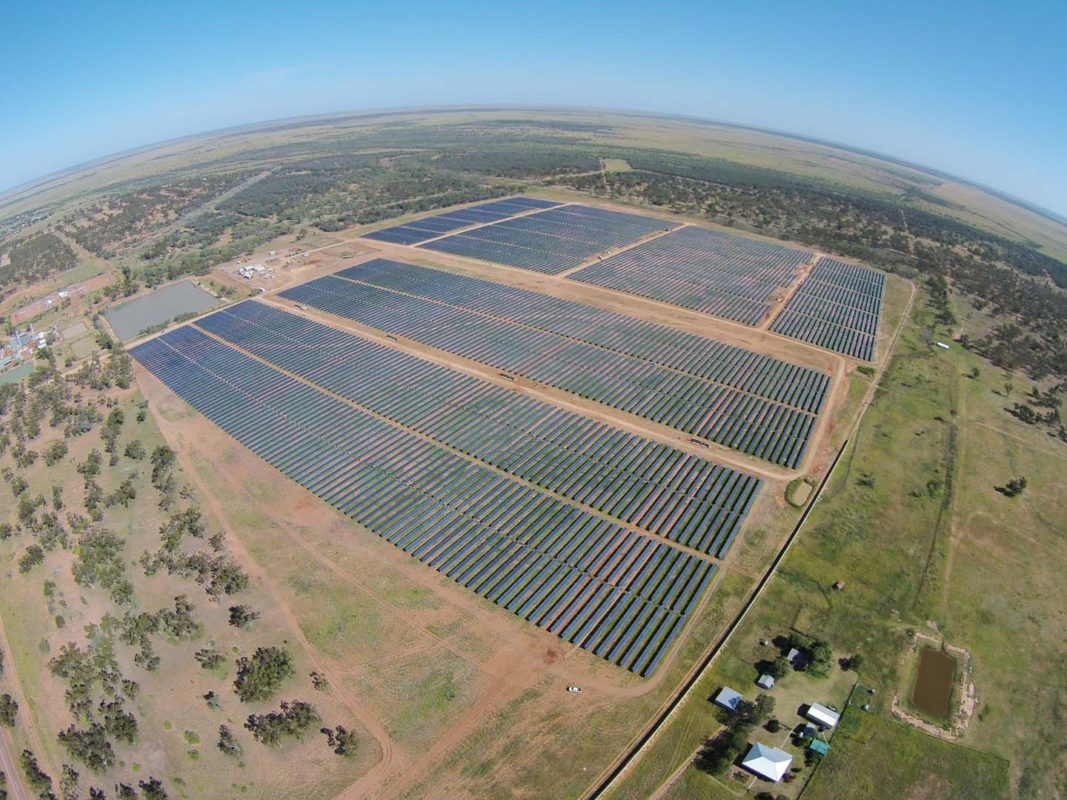 The 25MW Barcaldine Remote Community Solar Farm in Queensland, Australia, has started feeding electricity to the grid two months ahead of schedule.
The plant developed by Elecnor Australia, a subsidiary of Spain-based energy firm Elecnor, is expected to reach full generation by the end of this year. It will be able power the equivalent of around 9,800 households by generating around 57,000MWh of clean energy per year. It includes more than 78,000 solar panels on single-axis trackers.
The project received AU$22.8 million (US$17.1 million) funding from the Australian Renewable Energy Agency (ARENA) and AU$20 million in debt finance from the Clean Energy Finance Corporation (CEFC).
ARENA chief executive Ivor Frischknecht said: "As well as generating clean energy, the project is demonstrating how project developers can monetise network benefits and ultimately how solar farms can improve network efficiency and reliability at the edge of the grid."
Western Australia's first co-located wind and PV farm
Energy infrastructure company APA Group will begin construction of the Emu Downs Solar Farm in Western Australia (WA) within two weeks following the signing of a funding agreement with ARENA. This is the first solar farm in WA to be co-located with wind turbines, in this case with APA's existing 80MW Emu Downs Wind Farm.
Frischknecht said: "This approach saves money on grid connection, approvals and site development and reduces environmental impacts. Solar and wind are complementary renewable energy sources. As solar generates energy during the day, wind farms tend to generate more power overnight. In WA, co-locating wind and solar delivers more continuous energy generation and makes good business sense.
"Across the board, the move to co-location of wind and solar means solar plants can be rolled out more quickly and cheaply across the country. A recent ARENA-supported study found there's an estimated 1000MW of potential opportunities to add solar alongside existing wind farms – that's enough to power 700,000 homes."
The plant will produce enough energy to power 6,700 homes while creating an estimated 100 jobs during construction, mostly in the local region.
Emu Downs Solar Farm has entered into a 12-year power purchase agreement (PPA) to sell electricity and generation certificates to energy retailer, Synergy."
Major power firm EnergyAustralia recently confirmed it will soon sign PPAs for 500MW of wind and solar projects across eastern Australia, in contracts worth AU$1.5 billion (US$1.12 billion).