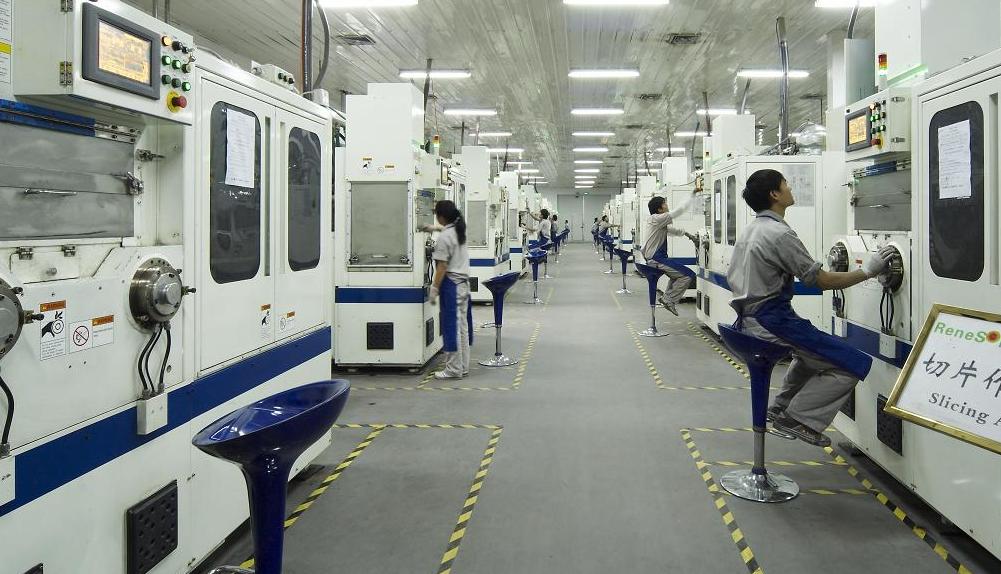 China-based PV manufacturer and downstream project developer ReneSola has officially completed the divestment of its integrated solar manufacturing operations to its chairman and CEO to focus exclusively on downstream business development.
Xianshou Li, chairman and CEO of ReneSola noted that the transaction transformed ReneSola into a pure-play solar downstream player with very little debt. The majority of debt was transferred to Xianshou Li and family members operating polysilicon wafer manufacturing through module production as well as its LED distribution business.
The transferred debt was said to be in the range of RMB 3.0 billion (US$450 million) and was transferred through ReneSola Singapore Pte (SGP), which becomes the manufacturing arms holding company.
The agreement also cancelled around $217 million owed by ReneSola to the manufacturing arm.
As part of the deal, ReneSola is compensating Li for taking on the manufacturing debt with the issue of 180 million ADS shares, giving Li a 57.3% majority stake in SGP.
ReneSola recently said in releasing second quarter 2017 financial results that its late-stage downstream project pipeline was around 480MW with plans for PV power plants in the US, U.K, Turkey, Japan, Canada, France, Poland Thailand, and China, while its early stage projects stood at around 1GW.
The company plans to build and sell around 100MW of projects overseas in 2018 and build and retain around 400MW in China.
ReneSola expects to continue to purchase modules from SGP at competitive prices but is not locked-in to a single source supply and would purchase modules from suppliers manufacturing in overseas regions where modules are produced.
SGP is expected to provide OEM services to 'Silicon Module Super League (SMSL) leader JinkoSolar.
PV Tech recently reported that ReneSola cut both R&D expenditure and headcount in 2016, spending US$27.3 million on R&D.