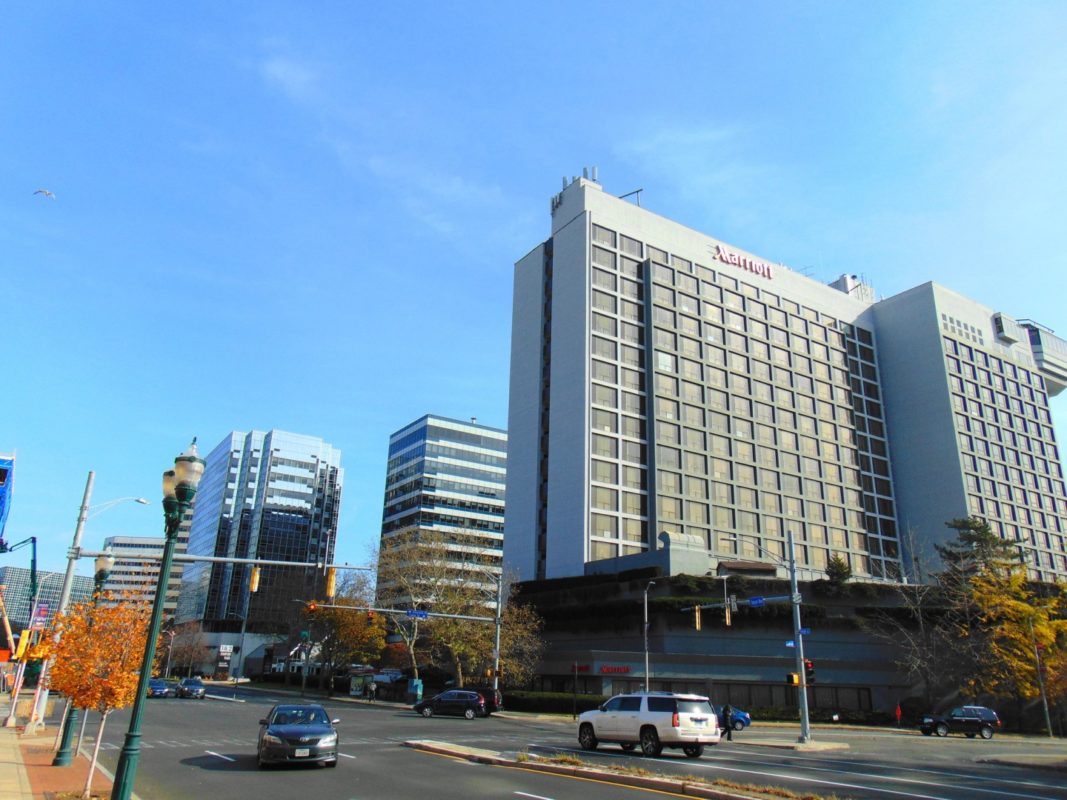 The US solar market is now home to a new pureplay small-scale developer, a newcomer moving on from Chinese roots and a past incarnation as a manufacturer.
On Monday, ReneSola signaled the completion of its "multi-year transition" into full-time solar development as it shifted its headquarters from China's Shanghai to the US state of Connecticut, in the city of Stamford.
The firm's relocation came alongside a management shake-up, with Yumin Liu and Ke Chen respectively appointed as ReneSola's new CEO and CFO. Both, the firm said, will work out of the new US base.
The naming of outsider Liu to ReneSola's top role, effective on 4 December, marks the stepdown of his predecessor Shelley Xu after just a few months. Formerly a group vice president at the firm, she was made CEO in July, after her forerunner Xianshou Li resigned citing "personal reasons".
For ReneSola, Liu's hire brings in a veteran of the solar scene. Over the past two decades, the new CEO has followed stints at Enron, United Technologies and Heidrick & Struggles with roles at GCL Solar, Recurrent Energy and Canadian Solar, where he was most recently employed as EMEA VP.
For his part, new CFO Ke Chen is already part of ReneSola's board of directors and brings over 13 years of experience spent at investment firm Shah Capital – one of ReneSola's top shareholders – and others. A key goal for him will be to lower ReneSola's current cost of capital, the firm explained.
Announcing the management reshuffle, ReneSola thanked the stepping-down executives for their "outstanding work". "Looking ahead, the board decided that the time was right to match management strengths with this new phase in the life of the company," the firm said.
Global PV pipeline of 1.1GW after return to profitability
ReneSola's reinvention pitch comes around two years after the firm exited the solar manufacturing sector, divesting its dedicated business to then-CEO Xianshou Li. As evidenced by Q3 2019 results, also out on Monday, the move into pureplay small-scale solar development has been matched with a return to profitability.
Having posted losses in Q4 2018 (US$4.4 million) and Q1 2019 (US$5.3 million), the firm posted a Q2 2019 positive net income of US$5.1 million and stayed, the latest results show, in the black also in Q3 2019 (with a positive net income of US$2.4 million.)
Q2 2019-to-Q3 2019 jumps have also been recorded for ReneSola's revenues (US$13.6 million to US$66 million) and EBITDA (US$9.9 million to US$15.4 million). The turnover was boosted in particular by the sale of a 55MW small-scale solar portfolio in Poland.
The firm claimed this week to have moved on from its past as an "indebted equipment manufacturer" and managed to halve short-term borrowings from US$82.8 million (as of 30 June 2019) and US$41.4 million (as of 30 September 2019). Long-term borrowings remained around the US$10 million mark.
The financial outlook has been helped along by a US$11 million injection by top shareholder Shah Capital, via the purchase of 100 million newly-issued ordinary shares. The transaction, first announced in September, went ahead at some point in Q4 2019, ReneSola explained.
This week's Q3 2019 update showed ReneSola has taken a 745MW solar portfolio to completion worldwide, a 10MW gain on the 735MW posted the earlier quarter. The push was accomplished via the linking of projects in the US (4.5MW), China (2.8MW) and Canada (2.7MW).
The firm, which still owns a 241MW of operational solar worldwide, says it will "intensify the focus" on various Western solar markets. Its 1.1GW global pipeline will concentrate around the US, Poland, Hungary, Spain, France and other key markets.