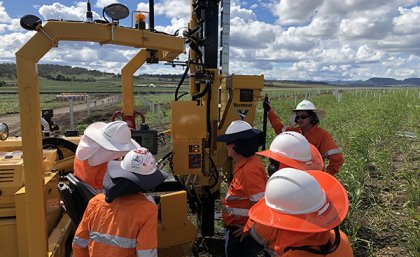 ADB offers US$100m for renewables in Pacific Islands
23 April: The Asian Development Bank (ADB) has approved an umbrella facility of up to US$100 million to support loans, guarantees, and letters of credit for private sector investment in renewable energy in Pacific island countries, where funding for utilities is inadequate.
Development is hindered by a lack of bankable power purchase agreements, uncertainties over foreign currency availability and convertibility, and perceived political risks. Thus, the ADB-supported Pacific Renewable Energy Program aims to back an estimated five separate renewable energy projects in ADB's Pacific developing member countries over a five-year period.
"The program will help to build urgently needed capacity for energy sector expansion and private sector interest in clean energy projects in the region," said PARD director general Carmela Locsin. "The objective is to implement more renewable energy projects in the Pacific by working with power utilities to identify transactions at an early stage."
PetroSolar connects 20MW Filipino plant to Luzon grid
23 April: PetroSolar Corporation's 20MW Tarlac-2 Solar Power Project in Central Technopark industrial zone in Tarlac City, the Philippines, has started exporting power to the Luzon grid.
The project used modules from Chinese supplier Trina Solar.
"PetroSolar is pleased to add power supply to the Luzon grid especially during these times of thinning power reserves that have led to instances of rotating brownouts. Our commissioning of Tarlac-2 supports the Department of Energy's (DOE) mission of ensuring more power supply as the country heads into the important May elections. We are also proud that our commissioning of Tarlac-2 comes a year after we put our 12MW Maibarara-2 geothermal plant into commercial operations last April 30, 2018," said Dave P. Gadiano, energy marketing manager of PetroGreen Energy Corporation (PGEC).
PetroSolar also owns the FIT-eligible 50MW Tarlac-1 solar power facility.
University of Queensland starts building 64MW solar farm
18 April: The University of Queensland has started construction of the 64MW UQ Warwick Solar Farm, which is due to start supplying power in early 2020.
The university claims that it will become the world's first major university to offset 100% of its electricity use from its own renewable energy system.
There are also plans for electric car charging stations by the end of the year and a visitor information centre offering guided tours of the project.
Technique Solaire bags financing for 47MW France portfolio
Technique Solaire has closed on €54 million financing for 47MW of solar in France spread across 64 systems on rooftops, greenhouses and shadehouses.