BrightSpot installs first LoadSpot system at Florida Solar Energy Centre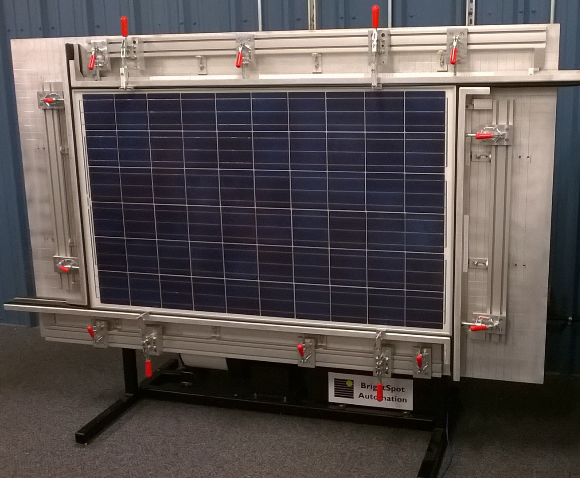 BrightSpot Automation has installed its first LoadSpot system to perform durability tests on modules at the Florida Solar Centre (FSEC).
The system works by examining the durability of solar panels after their time out in the field exposed to variable conditions such as wind and snow that apply pressure to the front and rear of the panels. The LoadSpot performs static and cyclic loading tests that are required for various panel certification tests. It is also the only commercially available mechanical durability tester that employs vacuum and air pressure to apply the loads.
The LoadSpot also allows for considerable time and effort savings, according to the company, when compared with conventional manual static testing.
Trina supplies 4MW carport for German airport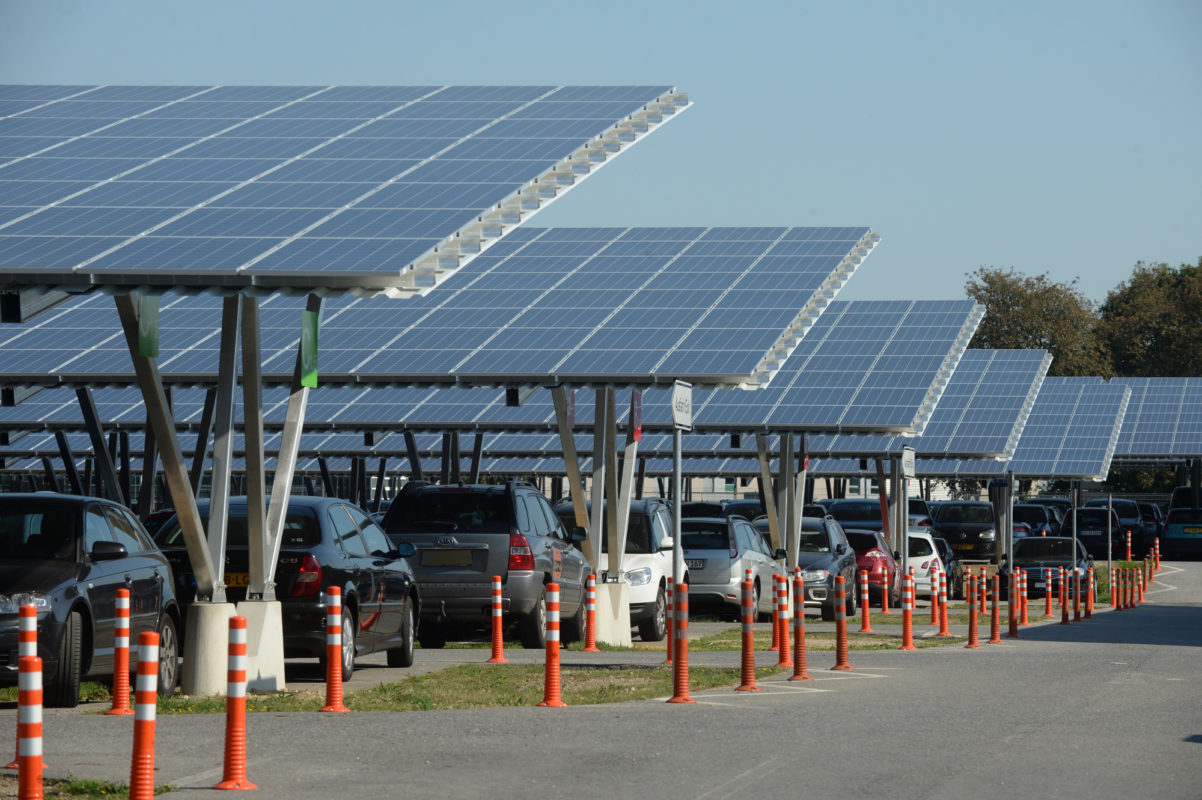 Trina Solar has supplied modules at a 4MW carport installation in Germany.
The array at Weeze Airport in North Rhine-Westphalia was installed by EEPro. It includes 66 individual carport structures using Trina's Honey series modules.
"Weeze airport is now benefiting not only from the economic advantages of clean solar electricity but also of a new parking canopy that protects the vehicles," said Gonzalo de la Viña, sales manager, Trina Solar.
Dominion acquires 60MWac solar development in North Carolina from SunEnergy1
Energy firm Dominion has acquired the development rights for a 60MWac solar plant in North Carolina.
The Summit Farms Solar facility in Currituck County is due to be commissioned in December this year. Dominion purchased the project from solar developer and EPC SunEnergy1, which developed the project.
The project currently has 25-year power purchase agreements with the Massachusetts Institute of Technology, Boston Medical Center and Post Office Square Redevelopment Corporation.
"We are pleased to partner with these three outstanding organizations to add more carbon-free generation to the electric grid," said Paul Koonce, chief executive of Dominion Generation Group. "We will continue to seek similar opportunities helping large and small energy consumers alike reduce their carbon footprint."
Dominion has a long-term plan to bring online at least 500MW of solar electric generating capacity in North Carolina and Virginia.
Additional reporting by Tom Kenning and John Parnell