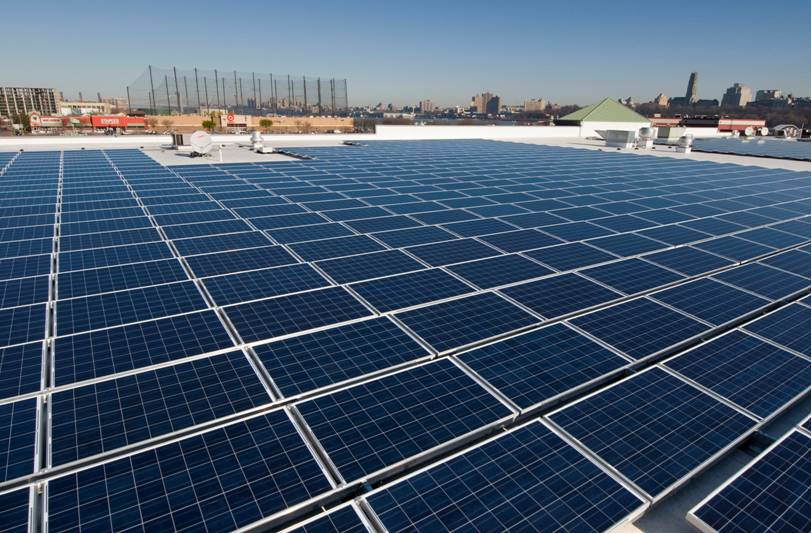 Santander, CIT refinance CleanCapital's US 46.9MW solar portfolio
June 17: CleanCapital has closed on a refinancing of its largest solar portfolio, the 46.9MW Tahoe. One of the largest C&I solar portfolios in the US, Tahoe was acquired from ATN International, Inc. subsidiary Ahana Renewables.
Lenders for the US$85.7 million financing that matures in 2026 are Santander Bank and CIT Bank.
Matt Eastwick, CleanCapital chief investment officer, said: "As we continue to build up our assets under management and optimise the value of those portfolios, partnering with the top banks in the market gives us best-in-class execution. We're pleased to work with CIT and Santander Bank on this refinancing, which enhances investor returns on our largest and most diverse solar portfolio."
Study: A 10% solar share would save Pennsylvania US$619 million annually
June 17: A new report commissioned by Community Energy noted that transitioning 10% of Pennsylvania's electric generation to PV would cut the state's wholesale electric costs by US$619 million on an annual basis.
The report adds that it would cost less than half of that US$619 million to make the transition while also lowering wholesale electric prices across the multi-state utility power grid, PJM Interconnection, by US$3 billion annually.
The study was conducted by the independent power analytics firm PowerGEM, which analysed the reliability and market impact of a potential future in which 7,500MW of solar generation is deployed in Pennsylvania, enough to supply about 10% of the in-state electric load.
Brent Alderfer, CEO at Community Energy, said: "We know that solar delivers 'peak shaving' and new jobs at multiples of the rates in other sectors. The news is the rapid drop in the investment cost to get there. This study confirms the winning economics of solar at scale, and we are excited to be a part of bringing the fastest growing energy sector in the world to Pennsylvania."
Data from the National Renewable Energy Laboratory (NREL) states that a 10% share of PV in Pennsylvania's energy mix would bring US$10 billion in new private investment in the state and create more than 65,000 jobs for electricians, surveyors, design and civil engineers, real estate agents, and geotechnical analysts, along with the full range of construction, operation and maintenance jobs.
Nautilus switches on first community PV park in New York
17 June: Nautilus Solar Energy has completed its first of three community solar projects that will serve both Orange and Rockland's utility service territory in New York state.
This first community PV installation, located in the hamlet of Westtown in Orange County, has an installed generation capacity of 2.83MW. Located over six hectares of land, the site will provide energy cost savings to 300 homes, while bringing New York's renewable energy goals closer.
Nautilus will be responsible for the project management, long-term asset management and maintenance services for the projects. The company's other solar projects in the towns of Greenville and Chester are scheduled to become operational by Q3 2019.
The Westtown project received over US$1 million from the New York State Energy Research and Development Authority (NYSERDA) through NY-Sun, Governor Andrew M. Cuomo's $1 billion NY-Sun initiative designed to ramp up the PV sector within the state.