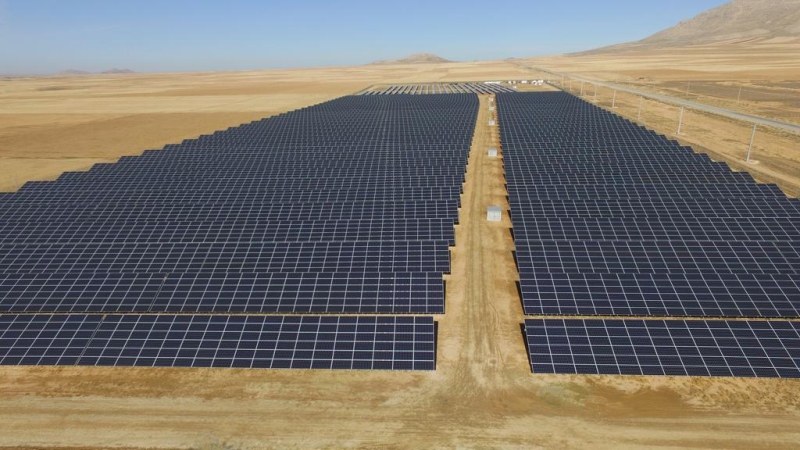 DEWA and KEPCO complete solar-wind-storage smart grid
20 January: Dubai Electricity and Water Authority (DEWA) and the Korea Electric Power Corporation (KEPCO) have inaugurated a Smart Grid Station (SGS) in Al Ruwayyah, Dubai.
The SGS includes a 200kW PV system, a 9kW wind turbine, and a 500kWh lithium-ion battery energy storage system. The station also includes over 2,000 sensors based on the Internet of Things (IoT) technology, and smart meters distributed throughout the facility to monitor power and water demand data in real-time for the purpose of improved energy and water management, with the potential to reduce demand when required by eliminating non-critical loads through smart lighting, smart power outlets, and smart air conditioning system. The SGS is also integrated with a smart chiller system through a building management system, and a 100-tonne thermal energy storage system, which stores surplus cooling energy to be used when required, thereby reducing the demand on the smart chiller system.
Krinner Solar completes 7MW solar project in Hamedan, Iran
20 January: Krinner Solar Energy has built a 7MW solar project in Bashik Tapeh of the Iranian province of Hamedan.
The project was supported by €7.75 million investment from Germany. Of the project, 1MW uses trackers and 6MW is fixed tilt. To date, six large-scale PV projects with capacity of 45.4MW have been installed in Hamedan, including more than 22 rooftop and C&I projects.
EU approves €1.24 billion support for renewables in Lithuania
1 January: The European Commission has approved a €1.24 billion support package for renewable energy in Lithuania running up to 2029.
Lithuania is one of 11 EU member states to already be sourcing 20% of its energy from renewables.
The Commission will financially support producers of clean electricity across Lithuania through a levy paid by the final user. As part of the package, the Lithuanian government also announced that it would give energy-heavy industries a reduced electricity levy of up to 85% they paid on the previous year if they are able to show an electro-intensity rate of 20% or more.