India and Portugal sign MoU on renewable energy
India and Portugal have signed a Memorandum of Understanding (MoU) on renewable energy, according to a new filing by India's Ministry of New and Renewable Energy (MNRE).
The MoU will help in strengthening bilateral cooperation between the two countries to encourage technical assistance on renewable projects.
The MoU envisages constitution of a Joint Working Group which can co-opt other members from Scientific Institutions, Research Centres, Universities, or any other entity, as and when considered essential.
Construction begins on Michigan State University solar array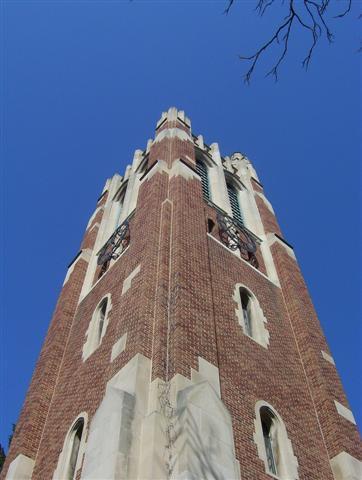 Construction on a new solar project – one which could save the Michigan State University (MSU) US$10 million over 25 years – has begun at the university.
The project consists of five solar carports that are being built at different car parks across campus. Cumulatively, these will produce more than 15,000MWh of clean power annually, constituting round 5% of the campus' annual electricity generation.
The projects are to be developed and owned by IPP Inovateus Solar. The partnership will allow MSU to purchase the electricity from Inovateus and Alterra at a fixed price for 25 years. MSU will also cover the cost of connecting the arrays to the university's power grid for about US$2.5 million. Project investors will pay all other construction and maintenance costs projected to be about US$20 million in total.
All five solar arrays are expected to be completed by the end of the year.
2.6MW solar array to be built at Pennsylvania State College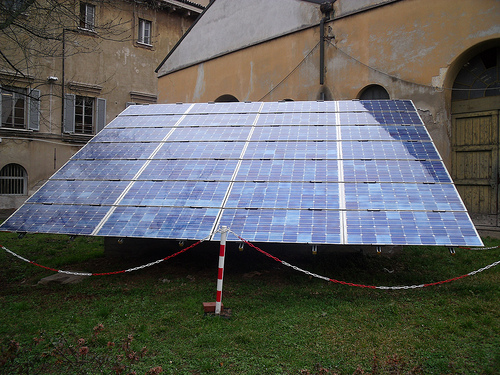 State College Pennsylvania has signed an agreement with New York-based Pace Energy, a renewable energy investment firm, to install a 2.6MW solar array at the University Area Joint Authority site.
The US$7 million array will be installed on just over 3.6 hectares of property to be financed and owned by Pace, and will be among the 10 largest in Pennsylvania. RETTEW will provide engineering designs for the project, including an energy storage battery system to regulate the regional power frequency.
The project is set to break ground this spring, and is scheduled to be operational by mid-summer.
West African gold mine signs solar agreement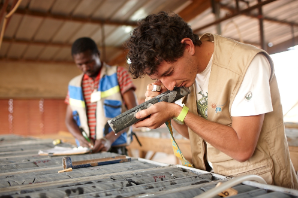 IAMGOLD Corporation, a West African gold mine has signed a 15-year PPA with EREN Renewable Energy and AEMP to develop a 15MWp solar power plant for the company's Essakane mine in Burkina Faso.
The mine is located around 330 kilometres northeast of the Burkinabe capital city, Ouagadougou.
Essakane Solar SAS, a local entity created by the project developers, will operate the solar power plant that sells the energy to the Essakane mine.
The decision to develop solar capacity for the mine came as energy consumption increased from around 14GWh/month in 2013 to 26GWh/month in 2015. The new solar capacity will complement the existing 57MW of heavy fuel oil power plant.
Hawaii Foodbank to save US$2.1 million with new solar system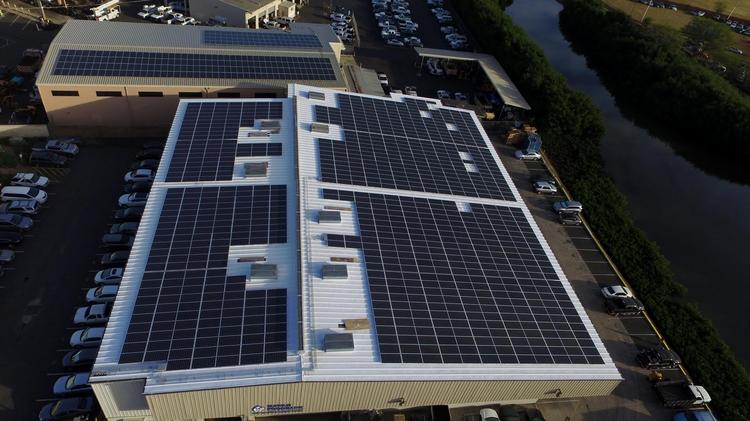 The Hawaii Foodbank expects to save around US$2.1 million over the next 25 years on its newly installed rooftop solar energy system, the Honolulu-based nonprofit said yesterday.
The 300kW system was built by California's REC Solar and is expected to save around 463,742kWh of energy. The system is projected to save the food bank around US$41,041 in the first year alone.
"This new technology will reduce our energy costs significantly and will allow us to serve more hungry families while also contributing to a more sustainable environment on Oahu," Hawaii Food Bank president & CEO Gerald Shintaku said.