India's MNRE tabbing renewables R&D contributors to create roadmap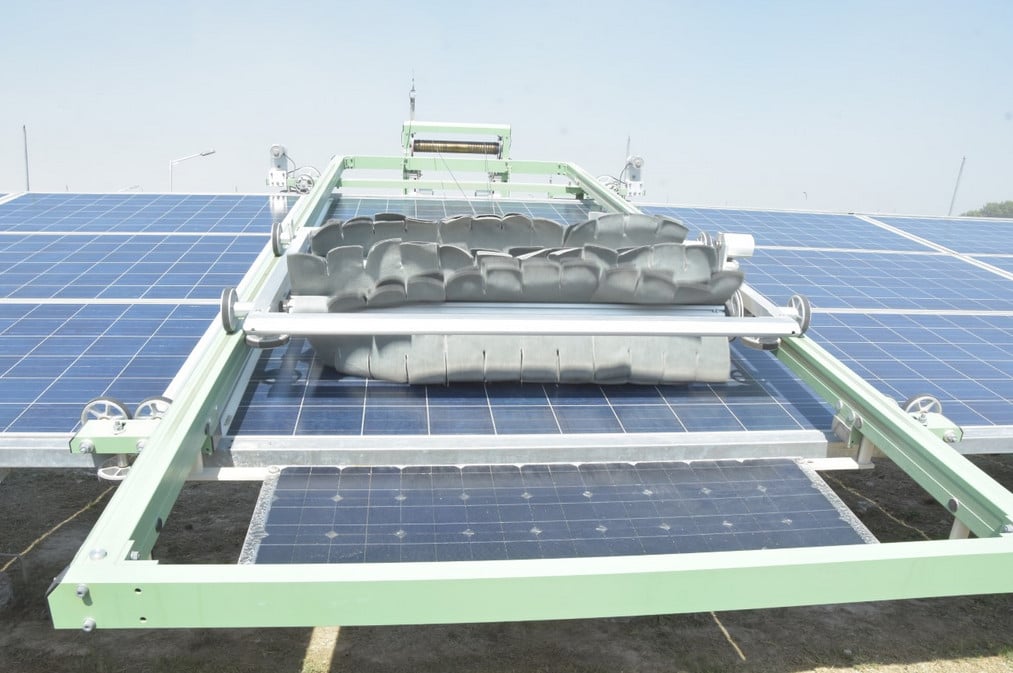 India's Ministry of New and Renewable Energy (MNRE) is developing a compendium of the nation's renewable energy R&D accomplishments.
This includes solar PV, CSP, wind energy, biomass and other new technologies.
The Ministry has written directly to institutions and organizations involved in renewable energy research to provide inputs regarding their achievements. MNRE has also requested all those who have contributed in renewable energy research and have not been approached individually by the Ministry, to provide their inputs.
An MNRE statement said: "This will not only help us in correctly reflecting contributions, but will also help in shaping research and development roadmap for renewables in India."
The input questionnaire can be found here.
Dominion acquires 10MW solar plant in Virginia with plans to buy another 20MW project
Dominion Energy has acquired Clarke County Solar, a 10MW solar power facility in Clarke County, Virginia, from an affiliate of Chicago-based Hecate Energy.
Dominion also plans to purchase another 20MW solar farm under construction in Northampton County, Virginia, also from Hecate Energy in Q3 2017.
With these additions, Dominion Energy's solar portfolio would include 25 facilities in 23 Virginia localities with about 409MW of solar generating capacity. Dominion Energy could also add at least 5.2GW of solar in Virginia over the next 25 years.
"Dominion Energy is pleased to aid in the expansion of solar power in the Commonwealth of Virginia," said Thomas Farrell II, chairman, president and chief executive of Dominion Energy. "We see great promise in clean solar energy and believe it will be an ever-increasing portion of our company's fuel mix over the decades to come."
Long-term power purchase agreements for both projects are in place with Old Dominion Electric Cooperative (ODEC) for the offtake from these facilities.
TerraForm Power extensions to regain Nasdaq compliance
TerraForm Power has announced that the Nasdaq Hearings Panel granted the company further extensions to regain compliance with Nasdaq's continued listing requirements.
Under these extensions, TerraForm's Class A common stock will remain listed on the Nasdaq Stock Market, as long as the company's Form 10-K for the year ended 31 December 2016 be filed with the SEC by 24 July 2017.
Furthermore, the firm's annual meeting of stockholders must be held by 24 August 2017, its Form 10-Q for Q1 2017 be filed with the SEC by 30 August 2017, and its Form 10-Q for Q2 2017 be filed with the SEC by 30 September 2017.
Terraform is also required to provide the Nasdaq Hearings Panel, by 10 July 2017, certain additional information regarding the status of the audit of the Company's financial statements for the fiscal year ended 31 December 2016.
In March, global alternative asset manager Brookfield entered into a definitive agreement with TerraForm Power, under which Brookfield will assume the role of TerraForm Power's sponsor and also become the controlling shareholder.