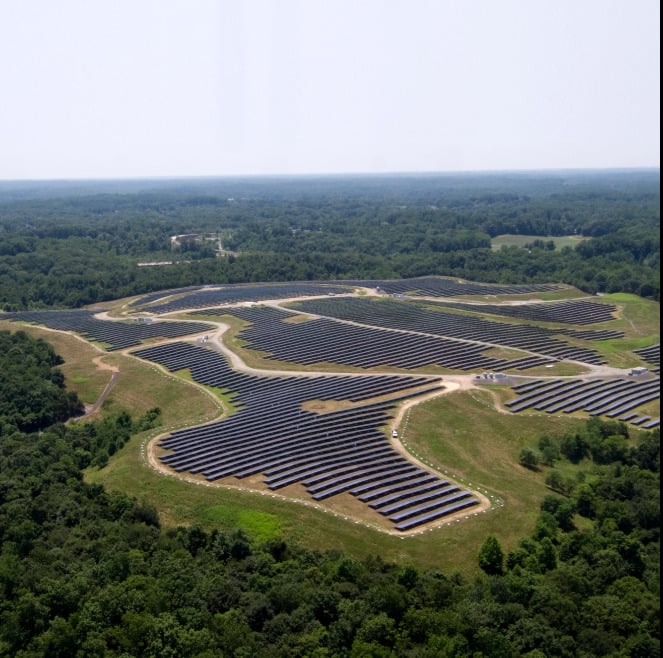 Building Energy completes largest landfill PV project in US
Sept. 11: Building Energy and Building Energy Holding US, through its renewable energy subsidiary Annapolis Solar Park, have inaugurated the largest PV project built on a landfill in the US.
Built by EDF Renewables, the 18MW project is located on a closed landfill in the City of Annapolis, in Maryland. The installation is expected to produce about 24GWh of electricity annually.
The investment for the construction of the PV project, which was completed in June 2018, was around US$36 million.
Reden Solar refinances Spanish and Portuguese PV assets
Sept. 11: French IPP Reden Solar has completed its US$117 million refinancing of its Portuguese and Spanish assets.
This refinancing is comprised of a 14-year non-recourse financing set up by Natixis S.A. Sucursal en España, along with 13 loans contracted by five banks. In total, the refinancing involves a PV pipeline across two counties with 50 solar installations.
Thierry Carcel, president of the REDEN Solar Group, said: "This refinancing operation was largely facilitated by the international reach of the Natixis Group, which enabled them to coordinate teams in three different countries and deal with the broad scope and complexity of the operation.
"This refinancing not only greatly simplifies the debt structure of our assets, but also improves our economic conditions, and allows us to generate a significant cash surplus. This, in turn, will enable us to continue to invest in the development and acquisition of new plants in the Iberian Peninsula, in Latin America, as well as in France, where we remain very active ".
Argentina inaugurates two PV projects
Sept. 11: Javier Iguacel, Argentina's Minister of Energy, inaugurated a pair of PV projects in the province of San Luis that will have a combined generation capacity of 46.75MW.
Now operational, the Caldenes del Oeste Solar Park and the La Cumbre Solar Park will generate enough energy to reach the equivalent to the electrical requirement of more than 30,000 homes.
The 24.75MW Caldenes del Oeste Solar Park features 92,394 BYD solar panels, while the 22MW La Cumbre Solar Park is comprised of 54,720 JinkoSolar PV panels.