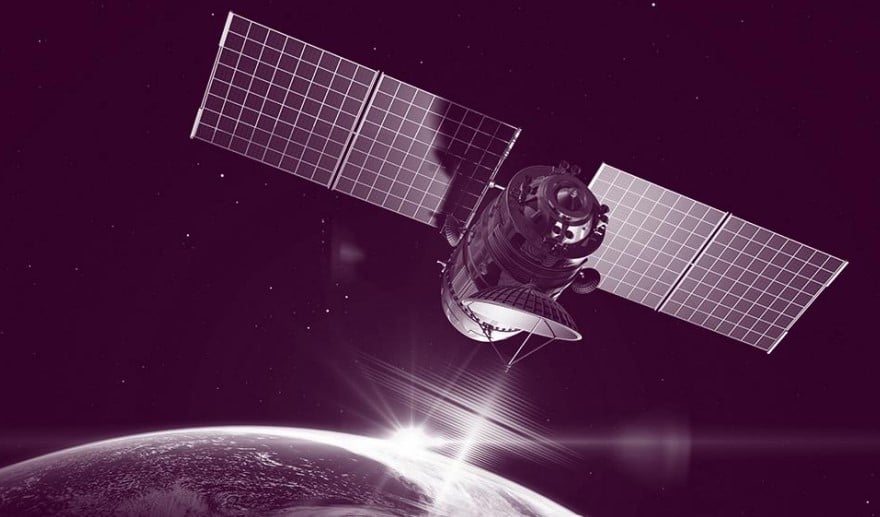 The way that solar companies use and consume intelligence needs to change, with more accurate and reliable data on project deployment needed, especially in light of the recently passed Inflation Reduction Act (IRA).
That's according to Joseph Triepke and Daniel Cruise, partners at energy market research company Lium, who believe that current deployment data based on anecdotal evidence, analyst research, news media and trade bodies are insufficient to fully capture what's going on in the US market.
"If you just rely on that for market intelligence, sometimes those narratives that you see in the mainstream press actually diverge from what's happening in the field," Triepke tells PV Tech Premium. "And so I think the only way to really get an accurate read on what's happening in the field unless you're out there driving around all these sites is using some of the data that we're putting together with satellites."
Lium has deals with a couple of different satellite companies to track the progression of more than 650 solar projects in the US. "From there we have to digest and ask, what does that image mean? How has it changed from day-to-day or month-to-month? And then fit it into the solar space," says Cruise.
And while just 150 of those projects might currently be being built, there is the potential for the remaining 550 to start any day, which would give solar stakeholders critical deployment information, rather than relying on anecdotal evidence from analysts, reporters or trade bodies, the pair said.
At present, Lium has "been able to pull up enough imagery and enough data to go back a full two years at looking how the space has progressed," says Cruise, adding that while the company could go back further, the last two years have been particularly relevant US in the solar industry given recent import restrictions and their impact on the country's solar deployment levels.
More recently, Lium's satellite imagery has taken on even greater significance, the pair explain. "I think the IRA only serves to accelerate that sense of urgency," says Triepke, with Lium's recent SolarSAT report stating how the IRA will "drastically change the solar landscape in the US".
"Coinciding with this revolutionary government action, we are launching a new intelligence product to track in real-time the development of every large scale solar project through satellite imagery," said the report.
This would help demonstrate to Lium's clients, which are currently mainly investors, how busy the US market is, says Cruise. "Is this stock that I'm looking at, or the private equity investment I'm looking at, going to be providing equipment into a market that's busy or not busy?," asks Cruise, "So, you can get some big picture trends."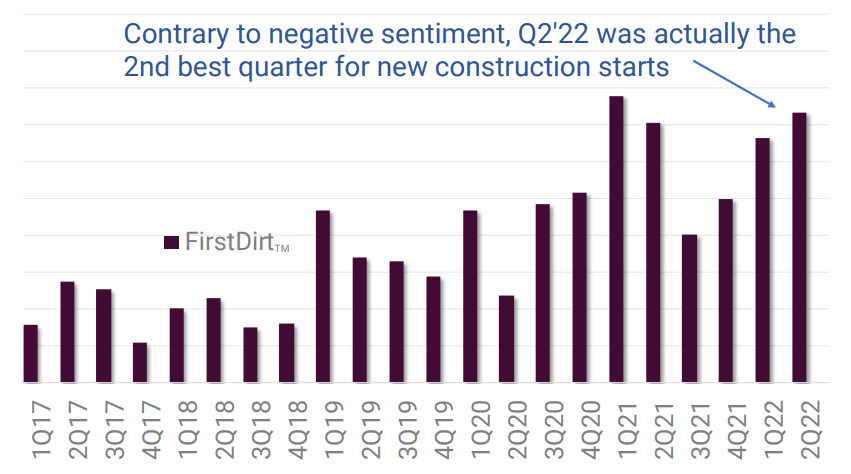 But the satellites also allow for a more granular analysis too that can provide businesses the opportunity to get ahead of their competitors. "If I see three or four big solar projects that turned dirt in April or May," Cruise says, "I know the tracker companies that will be providing the trackers for those projects in July, August and September. And so, essentially, I can tie directly to revenues based on what I'm seeing in the satellite imagery."
Likewise, companies would also been able to use Lium's imagery to see which developers are breaking ground on what project, information that often is not made public. This would allow business to pitch their services to developers for specific parts of the project ahead of any public announcement.
"You can then start to market your equipment and your services to this developer and, if you're a staffing company, you can get workers out where the staffing needs to be done on a real-time basis," Cruise explains, with Triepke adding that it allows users to separate reality from expectations.
"A lot of times the consensus narrative does not reflect reality in these markets," says Triepke. "You'll [often] have a bunch of hubbub over one thing, maybe it's tariffs or something, there's a lot of fear mongering and everyone's worried about it, but no one really knows what that's doing in the field.
"I think this data gives investors higher conviction in their trades because they can essentially see the whole market going this way, but the data on the ground tells me that my thesis is accurate."
This mismatch was highlighted in Lium's solarSAT report which argued that in April 2022, "misleading surveys related to tariffs exaggerated fear and misallocated investor capital", which Lium said would not have been the case with "alternatively tracking data with satellite imagery".
Referencing the investigation into alleged circumvention of antidumping and countervailing duties (AD/CVD) by solar manufacturers in Southeast Asia, Cruise says the industry was relying on anecdotal evidence from importers regarding what was getting seized rather than looking at satellite data that could show project progress before module delivery.
"And the reason that's important is because if you're investor, you're not just concerned about this one issue here in a few months. You want to see if it is impacting the broader industry and if it means that developers won't develop two years from now. Or is it more near current term concern that they won't be able to get panels next month?" he asks.
Lium used its satellite imagery from the period to inform its investors about which companies were still constructing projects, with or without modules, and advised them to buy shares in those that were. "When the big draconian estimates and the forecast were being placed out there, it was an excellent time to actually invest in the solar space," says Cruise.
Moreover, satellite imagery also allows Lium users to see which projects have received their modules, enabling the user to get in touch with the developer and ask detailed questions about the import package submitted, future business partnerships and more.
Cruise gives the example of NextEra Energy, which said its operations were being halted by the AD/CVD investigation but had in fact started more projects between May and June than it had in the past two years. "And so you weren't able to see that unless you look through what they were saying and into the actual activity that they were doing on the ground."
Given the value of such a service, the pair believe it is inevitable that their satellite approach will be replicated but say their experience in other fields, such as oil and gas, as well as their technical expertise in certain areas will make it difficult to copy. "To us it makes so much sense, it's got to be copied by others out there," adds Cruise, although for now at least he believes they are alone in the field.
Lium will be presenting at Solar Media's Solar & Storage Finance USA event on 4-5 October 2022 in New York. A registration link to the event can be found here.