Plans for the largest solar farm in Scotland have been approved, allowing Elgin Energy to construct what is expected to be a subsidy-free 20MW development on the north coast.
Moray Council yesterday confirmed if had granted permission for the solar farm at Speyslaw near Urquhart which, when constructed, would replace the 14MW solar farm in Errol, also built by Elgin Energy, as the largest in Scotland.
Councillors approved the development of the 47-hectare site, which could see around 80,000 solar panels installed. The land will continue to be used for grazing over the 30 year lifetime of the scheme, with a condition of planning permission requiring regular updates on the energy generated at the site.
Before works begin, the council will also approve the make and model of the solar panels to be used, as well as a draft decommissioning and restoration plan for the end of the scheme.
Cllr Claire Feaver, chair of Moray Council's Planning & Regulatory Services Committee, said: "A significant amount of renewable energy will be generated by this solar farm over the next 30 years.
"The opportunity to continue grazing on the land, together with the Habitat Management Plan, will maintain and enhance the diverse range of species in and around the site. I see this as a win-win."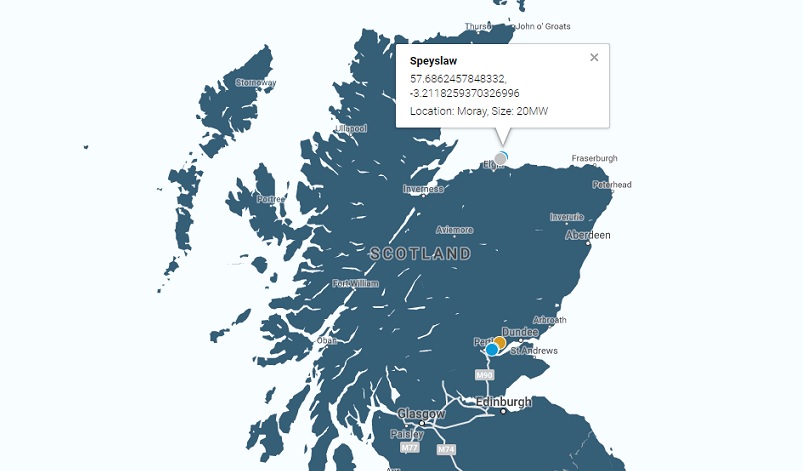 Despite offering the largest confirmed solar site in Scotland, it is likely this will not remain the case for long as Elgin recently submitted plans for another subsidy free site near Speyslaw at Milltown Airfield, which would boast more than 50MW of capacity.
Elgin expects a decision from the Energy Consents Unit, a Scottish government body which considers electricity generating stations over 50MW, by Q1 2018 on the larger site but was unable to confirm when the site would be completed if successful.
A spokesperson added that large sites such as Speyslaw and Milltown Airfield will likely become the norm as the UK moves towards an unsubsidised market.