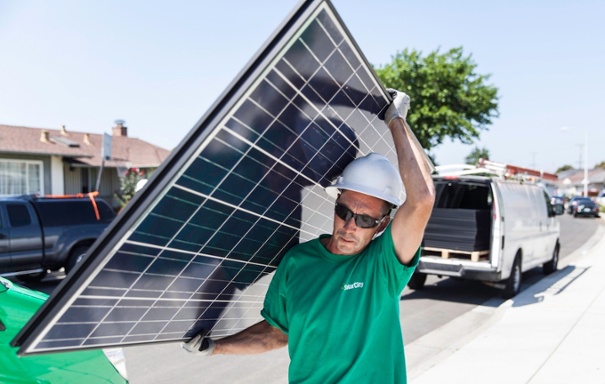 UPDATED: The Securities and Exchange Commission (SEC) has launched an investigation into whether SolarCity and Sunrun are adequately disclosing how many customers have cancelled solar contracts.
After the California Attorney General Xavier Becerra received hundreds of complaints from customers cancelling contracts after signing up for a home solar system with local installers, federal regulators are taking matters into their own hands.
The investigation concerns whether solar companies are masking how many customers they are losing. The figure is an important one, as investors use it to gauge the health and success of a company.
"Sales are a measure of success and rewards. Sales are also a driver to 'bend the truth' and learn how to influence the unwary by manipulating potential buyers tendencies," said Tamar Frankel, a professor at Boston University School of Law and expert on securities and corporate governance. "The last thing a seller looks for is the true need of the buyer. Rather the gullibility of the potential buyer is to some salespersons the key to success."
According to reports, the SEC subpoenaed San Francisco's Sunrun to interview employees about their respective disclosures on cancellations.
SolarCity has acknowledged the investigation, with a spokesperson for the company saying that SolarCity "had remained focused on reporting the quality of our installed assets, not preinstall cancellation rates. Our growth projections have always been based on actual deployments."
In a separate statement, the company said: "We strongly encourage our sales team to pursue only customers who are truly interested in moving forward, and they earn commissions only on systems that are actually installed."
Sunrun has not commented on the investigation at the time of publication. The company did however acknowledge the increasing number of customer cancellations it is experiencing in its annual earnings report released in March. "We have experienced increased customer cancellations in certain markets during 2016," a statement read. There were however no details as to how many systems it installed net of cancellations, nor details of the precise number of cancellations.
Likewise, SolarCity mentioned the number of cancellations it received increased last year, but did not specify by how much.
A similar issue arose a few years ago with SolarCity lagging on installations in California by taking as much as 3-6 months or more to install a rooftop solar system from the time of signed contract.
Some homeowners have indicated reasons for cancelled contracts pertain to aggressive sales tactics; leaving some feeling they have been muscled into an unwanted contract.
"The time has come for a study of gullibility and the methods of undermining it. The time has come for studying the methods of sales that are prevailing now and find whether they can be changed for the better, not only for the buyers but also for the sellers," added Frankel.