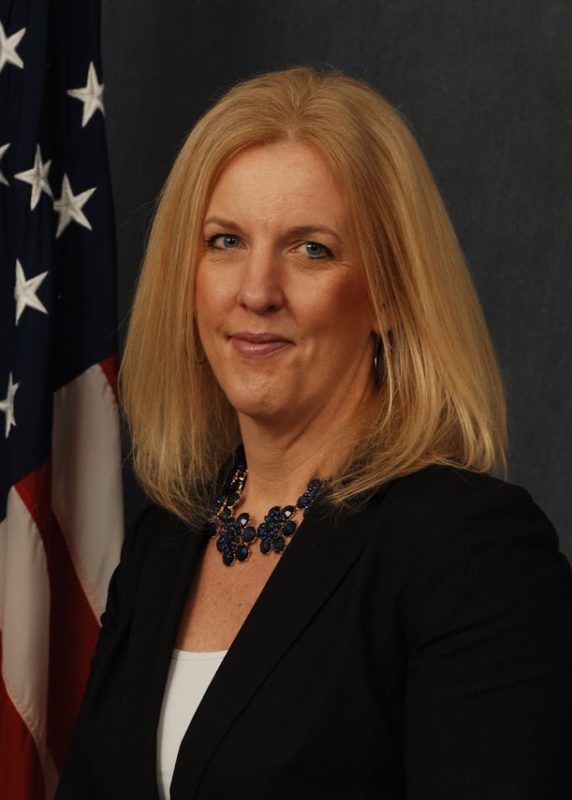 The Solar Energy Industries Association (SEIA) has sent a plea to president Trump asking him to preserve tens of thousands of US solar jobs by not imposing high tariffs on imported solar panels, while Trump himself has indicated that he will make a decision on the Section 201 case soon.
SEIA president and CEO Abigail Ross Hopper sent a letter to Trump yesterday noting the irony that, while the aim of tariffs was to preserve American PV manufacturing jobs, high tariffs would also cause job losses in US manufacturing of steel and aluminium racking systems, inverters and tracking devices, by causing a significant scaling back in PV project numbers.
Meanwhile, in an interview with Reuters, Trump has said that he would announce his decision soon. Without revealing how he would rule on the Section 201 case, he did note that panels had been dumped into the US, causing "everybody" to go out of business.
Trump has until 26 January to make the decision.
In her letter, Ross Hopper wrote: "A decision to impose high tariffs in line with the International Trade Commission's recommendation will lead to the layoff of tens of thousands of workers, cause companies to stop investing in the United States and bring an American economic engine screeching to a halt."
She included statements from representatives of Swinerton Renewable Energy, Standard Solar and New Columbia Solar attempting to demonstrate the importance of these jobs to local communities and suggesting that high tariffs would impact their own jobs as well as "thousands" of other workers.
The SEIA head once again highlighted that the solar industry employs more than 260,000 Americans in roles many of which do not require a college education.
Settlement unlikely
The petitioners in the case called for Mr Trump to enforce duties of 50%.
Juergen Stein, CEO and president of SolarWorld Americas and Matt Card, executive vice president of Suniva said in a joint statement:
"Our companies and workers are grateful to hear the President understands the seriousness of the problem facing our solar manufacturers in Michigan, Georgia, Oregon, and across the country.
"For years, China cheated and predatorily targeted dozens of US solar manufacturers leaving nearly 30 US companies dead and thousands of US workers suffering because of it. Now the President can save and rebuild this great American industry and create thousands of jobs by immediately imposing 50% tariffs – the strongest tariffs possible," they added.
The most recent research note from ROTH Capital, quoting its industry sources, predicts a tariff of 30% on modules.
"Additionally, if the President announces he intends to negotiate a settlement, tariff implementation could be delayed 90 days vs. the expected 15 day period. While this may pull the Chinese in, we hear a global negotiated settlement remains challenged," the research added.