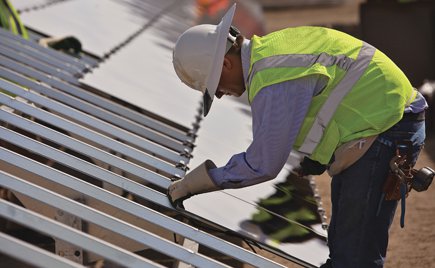 Following an overview of its businesses and asset portfolio over the past year, Sempra Energy intends to sell off several of its energy infrastructure assets, including its entire 2.6GW portfolio of PV and wind assets within the US.
Sempra Renewables currently has ownership interests and investments in nine PV projects in Nevada, Arizona and California, along with wind projects in eight states from Hawaii to Pennsylvania.
Jeffrey W. Martin, CEO of Sempra Energy, said: "Our strategy is to continue building a leading energy company operating best-in-class utilities and developing contracted energy infrastructure in some of the largest economies in the Americas, with a focus centered on North America.
Our executive team and board of directors, along with our outside financial and legal advisors, have been engaged in a comprehensive strategic review of our asset portfolio over the past year, consistent with this strategy to drive shareholder value. The review was guided by several important considerations and factors, including: deployment of additional capital to improve critical utility infrastructure, changes in the U.S. tax code, California regulatory developments and strategic growth opportunities. This is just the first phase of our portfolio optimization, which we expect to continue in the coming months. We intend to continue evaluating our portfolio, looking for additional opportunities to create long-term value for all shareholders. We will pursue additional initiatives using a disciplined, phased approach, taking into consideration timing and market conditions."