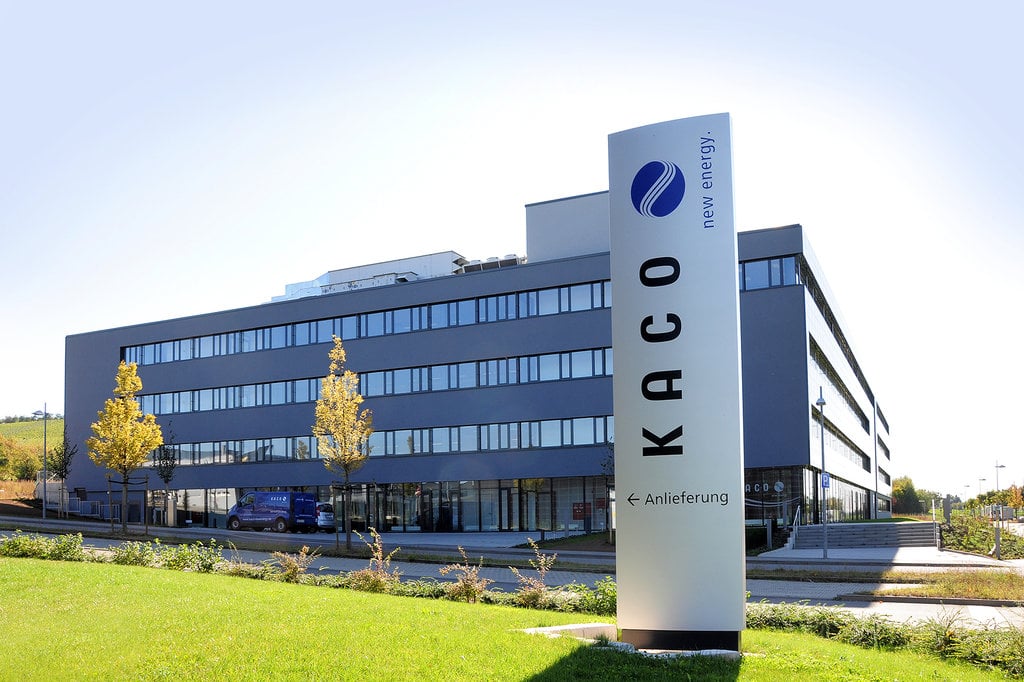 Siemens will acquire the string inverter business of KACO new energy.
KACO retains its project development and EPC business. The deal is expected to be approved in the first half of this year.
KACO sold its central inverter operations to the Korean firm OCI Power in January 2019. "In recent years, KACO new energy has transformed itself from a product manufacturer to a consultant and system provider. As part of this realignment, we have developed turnkey system solutions based on string inverters for our customers," it said in a statement released at the time of the OCI deal.
Jean-Christoph Heyne, Head of Siemens' new Future Grids business, said: "Siemens is in a strong position to succeed in technology that supports the energy and mobility transition. The acquisition of KACO new energy enhances our portfolio in attractive growth segments at the grid edge. Our new Smart Infrastructure Operating Company comes into operation on April 1, 2019 where our strengths in electrification and buildings will enable us to thrive in the market and continue to expand in the areas of decentral energy, renewables, storage and electric vehicle charging infrastructure."
Last month Siemens launched its Junelight residential lithium-ion range. The company already provides its Siestorage brand of containerised energy storage and since just over a year ago has been a partner in Fluence, providing energy storage technology and services as a joint venture with AES Corporation.
The Junelight Smart Battery systems for private households is aimed primarily at maximising the use and integration of onsite-generated solar energy, dubbed 'self-consumption' in many markets.