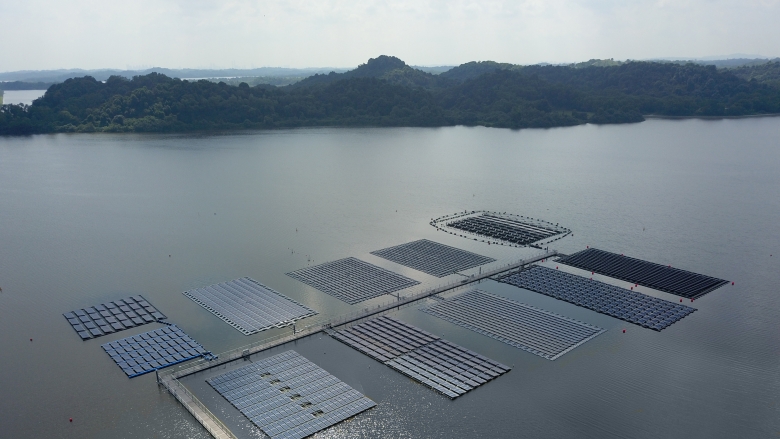 Singapore could host in two years one of the largest floating PV plants seen worldwide under plans unveiled this week by a national water utility.
Government-owned PUB will launch this Friday a request for proposals for private players to design, build, own and operate a 50MW plant on the Tengeh Reservoir, in western Singapore.
Announced after World Environment Day, the scheme is scheduled for completion in 2021. The final installation, the size of 45 football pitches, will power PUB's water treatment plants.
According to the water utility, the system represents 28,000 tonnes in annual CO2 savings and is set to outperform conventional rooftop PV counterparts by 5-15%.
The flagship 50MW project will, PUB explained, be joined by an additional, smaller two arrays on the Bedok and Lower Seletar reservoirs, further to Singapore's east.
At 1.5MW each, the duo should wrap up construction early next year after tender contracts are awarded in Q3 2019, the utility added.
The 50MW scheme is being billed as the first large-scale floating PV project in Singapore. The Asian city-state is home to research institute SERIS, which is already testing the emerging technology for PUB at the Tengeh Reservoir.
Beyond Singapore, the floating sector continues adding milestones as it grows from the 1.1GW market size recorded last year.
So far in 2019, schemes have marked progress in China, India, Sri Lanka, Japan, Cambodia, South Africa, Malawi, the Seychelles, California, Portugal, Albania and the Netherlands, among others.