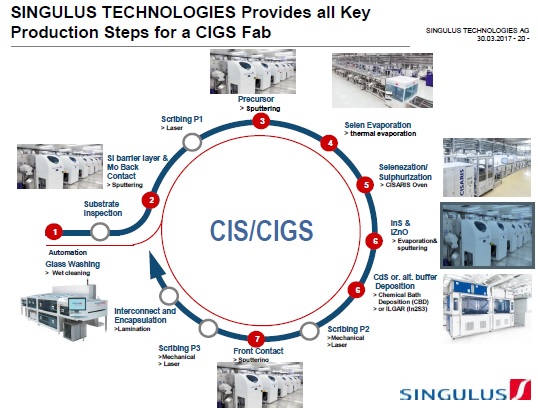 Specialist PV manufacturing equipment supplier Singulus Technologies said that its major CIGS (Copper-Indium-Gallium-Diselenide) thin-film module customer in China, China National Building Materials (CNBM) had secured a minority interest in the company.
Singulus said that CNBM had secured approximately 1.5 million shares in the company from external existing shareholders, accounting for around 16.8% of the current 8.9 million issued shares with external shareholders.
The acquisition of the shareholding by CNBM has yet to be approved by Chinese government agencies and the relevant competition authorities.
CNBM has plans for four CIGS thin-film module production plants in China. The first plant has already been completed and commissioned, while the second plant tools have already been ordered. Singulus expects orders for the next two fabs in 2018.