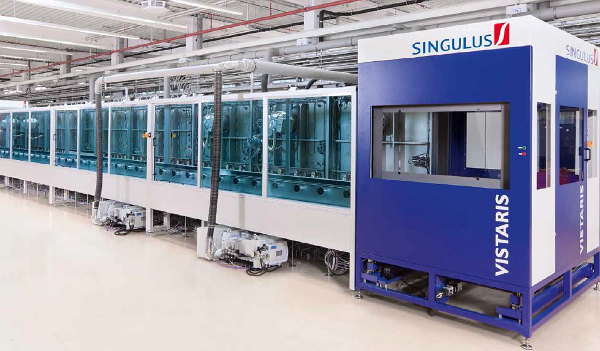 Specialist PV manufacturing equipment supplier Singulus Technologies has highlighted the essential support it needs from shareholders and bondholders to avert liquidity issues that would force the company into insolvency.
The company is planning to hold several bondholder meetings and an Extraordinary General Meeting in an attempt to gain support for balance sheet restructuring that will allow further corporate restructuring.
The company noted in a financial statement that: "The restructuring of the corporate bond is an essential prerequisite for the balance sheet restructuring of the company. Without this restructuring SINGULUS TECHNOLOGIES will from today's point of view neither be able to achieve a balance sheet restructuring nor to safeguard sufficient liquidity in the future. Therefore, according to the current assessment of the Executive Board, the implementation of these measures and the concurrent approval of the bondholders and shareholders is the only feasible way to prevent an otherwise imminent insolvency of the company."
Singulus had reported a negative EBIT of €13.9 million in the first nine months of 2015, compared with a negative EBIT of €38,7 million in the first nine months of 2014.
Liquid funds declined a further €19.2 million from €35.8 million to €16.6 million at the end of September, 2015.
The company recently reported preliminary 2015 full-year unaudited sales of €84 million, but restructuring charges were expected to result in a negative EBIT of €33 to €35 million.