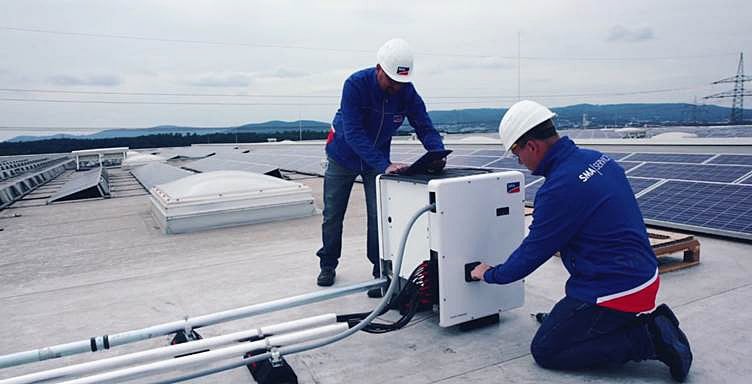 Major PV inverter manufacturer SMA Solar Technology has lowered its full-year revenue and profit guidance due to the market downturn in China that has led to plummeting product prices and delays to PV Power plant development across major markets.
SMA Solar said that it lowered its expected 2018 revenue to be in the range of €800 million to €850 million, down from previous guidance of €900 million to €1,000 million.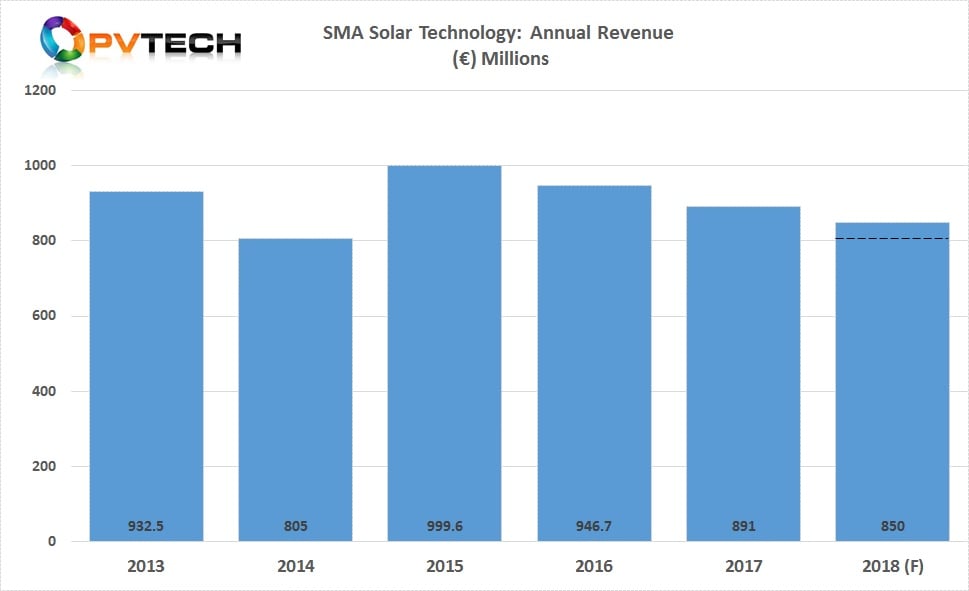 The company also guided a major decline in expected EBITDA, due to new restructuring charges yet to be announced in detail. SMA Solar said that it was expecting a break-even to slightly negative EBITDA for the full-year, compared to previous guidance of achieving EBITDA of €90 million to €110 million in 2018.
Pierre-Pascal Urbon, SMA Solar's CEO said, "The massive and unexpected reduction of the PV expansion targets by the Chinese government has led to enormous excess capacity in module and inverter production in China. As a result, Chinese manufacturers are putting increasing pressure on international markets. This has once again exacerbated the already steep decline in prices in all markets and segments. In recent weeks, we have seen that project developers and investors are increasingly delaying the implementation of PV projects in the coming year in anticipation of even lower prices. Against this backdrop, SMA is currently recording incoming orders below our expectations."
Based on the revised range of revenue guidance, SMA Solar is expecting its third consecutive year of revenue declines.