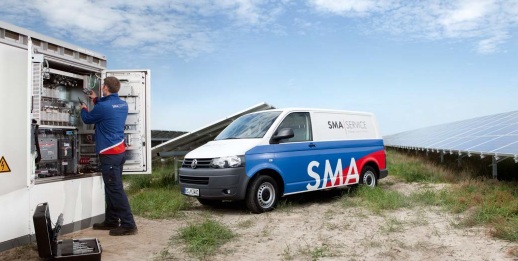 Major PV inverter manufacturer SMA Solar Technology has reported preliminary 2018 financial figures that only met the low-point of revised guidance issued in November, 2018.
After several warnings of lower than expected shipments, revenue and profitability as market competition intensified, which led to further market share losses, 2018 proved to be SMA Solar's worst performance in many years.
The company reported preliminary results that indicated PV inverter shipments were stagnant at around 8.5GW in 2018, in line with the previous year.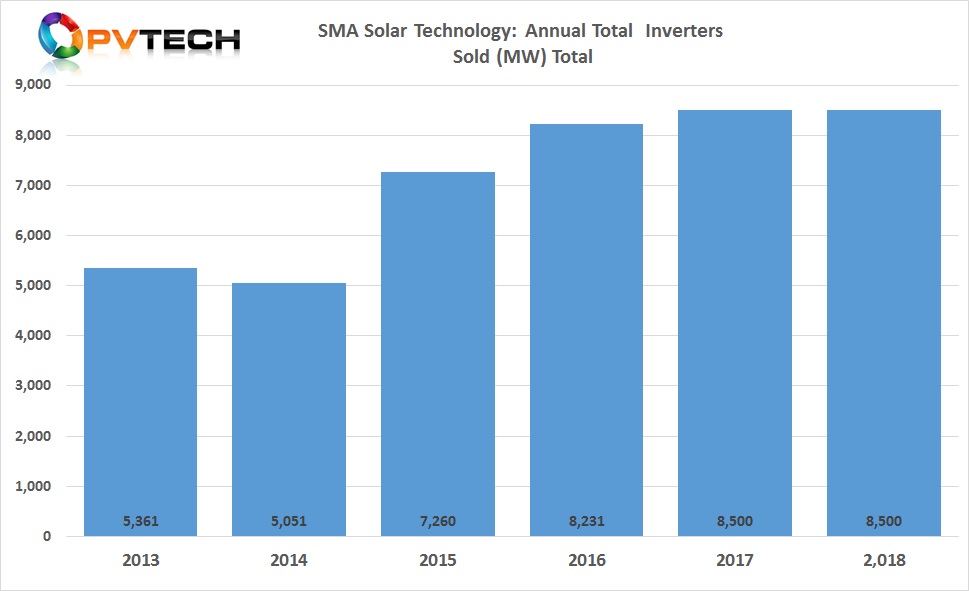 With ASP pressures continuing throughout the year and competitors winning market share, SMA Solar reported preliminary revenue of €761 million, compared to €891.0 million in 2017.
The company had revised revenue guidance in November, 2018 to be in the range of €760 million to €780 million, compared to previously lowered guidance of €800 million to €850 million.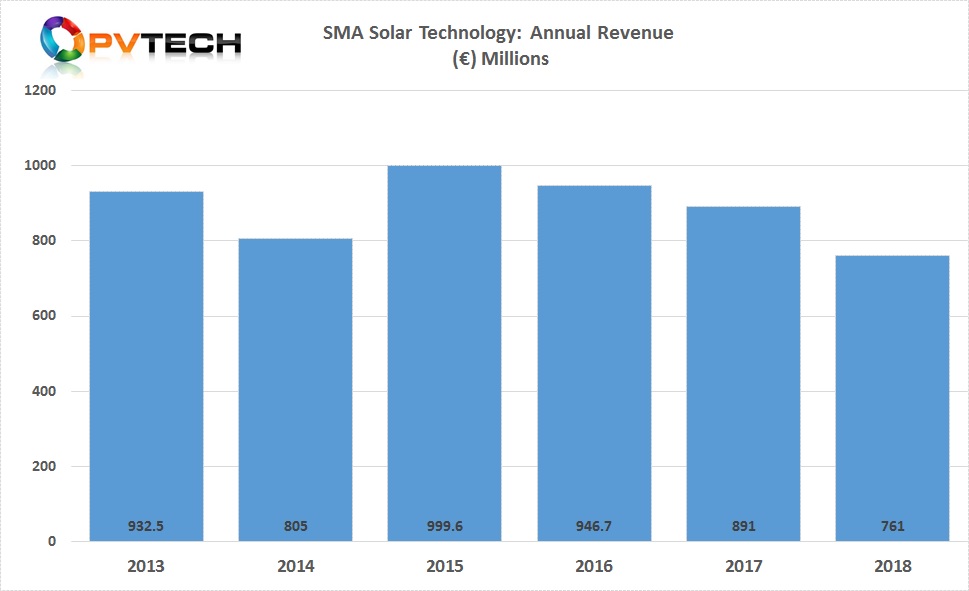 One-time items as well as provisions for financing planned restructuring measures led to a preliminary negative EDITDA of €67 million. Guidance had been stated to be a negative EBITDA in the medium to upper double-digit million euro range, compared to previous guidance of break-even to slightly negative EBITDA.
"SMA had to contend with considerable difficulties during the last fiscal year," said SMA Chief Executive Officer Jürgen Reinert. "Due to the sudden downturn in the photovoltaic market in China, Chinese manufacturers have made increasing inroads into the international markets, creating massive price pressure. As a result, project developers and investors have postponed the construction of PV power plants in anticipation of a further fall in prices. In addition, business in commercial PV systems, in particular, was affected by the limited availability of electronic components-a situation that has since been resolved. The storage business also fell short of expectations due to a supply shortage from the battery manufacturers. To quickly return SMA to profitability in the changed market environment of the PV industry over the long term, the Managing Board has already resolved measures to reduce costs and increase sales."
2019 guidance
SMA Solar guided 2019 sales to be in the range of €800 million and €880 million and a positive EBITDA of between €20 million and €50 million.
"We have already started to implement the resolved measures, which will enable us to reduce our fixed costs, improve utilization of the available capacity and thus safeguard the future viability of SMA," added Reinert. "In addition to selling our Chinese companies to the local management team, we will focus on our core competencies throughout the entire company and reduce complexity on all levels. We will simultaneously position ourselves in the key future fields of energy management, storage integration, repowering and digital business models."
SMA Solar also noted that the expected recovery in sales in 2019 would also be due to greater PV demand in Europe and the US, coupled to a revival of the energy storage market.
The company reiterated that it would also be demonstrating greater focus on customers and introducing new products and system solutions in 2019.