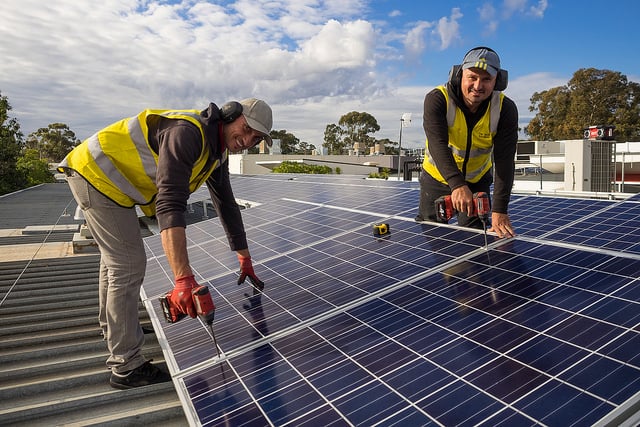 Small-scale technology certificates (STCs) were created for 10,487 solar PV systems, totalling 56.3MW capacity, in Australia in April, but this fell well below the STC targets set by the regulator.
Once created and validated, STCs act as a form of currency and can be sold to recoup a portion of the cost of purchasing and installing a power system, or transferred to other individuals and businesses at a negotiated price, according to the Clean Energy Regulator.
A report from research and advisory firm Green Energy Markets stated that STC creation remains "noticeably below the rate required for the 2016 target, running at an average of 279,000 STCs per week (year to date) compared to a 327,300 target".
Commercial PV systems accounted for 26% of the installed capacity with STCs in April.

Large-scale Generation Certificates (LGCs) were accredited to five solar power stations last month, well below the record 17 power stations accredited in March.
Solar water heater (SWH) system numbers surged, up 18% on last month's figures to 5,670. The growth was driven entirely by the state of Victoria, where the number of systems were up 75%, However New South Wales, Queensland, Western Australia and Tasmania all recorded falls in system numbers.