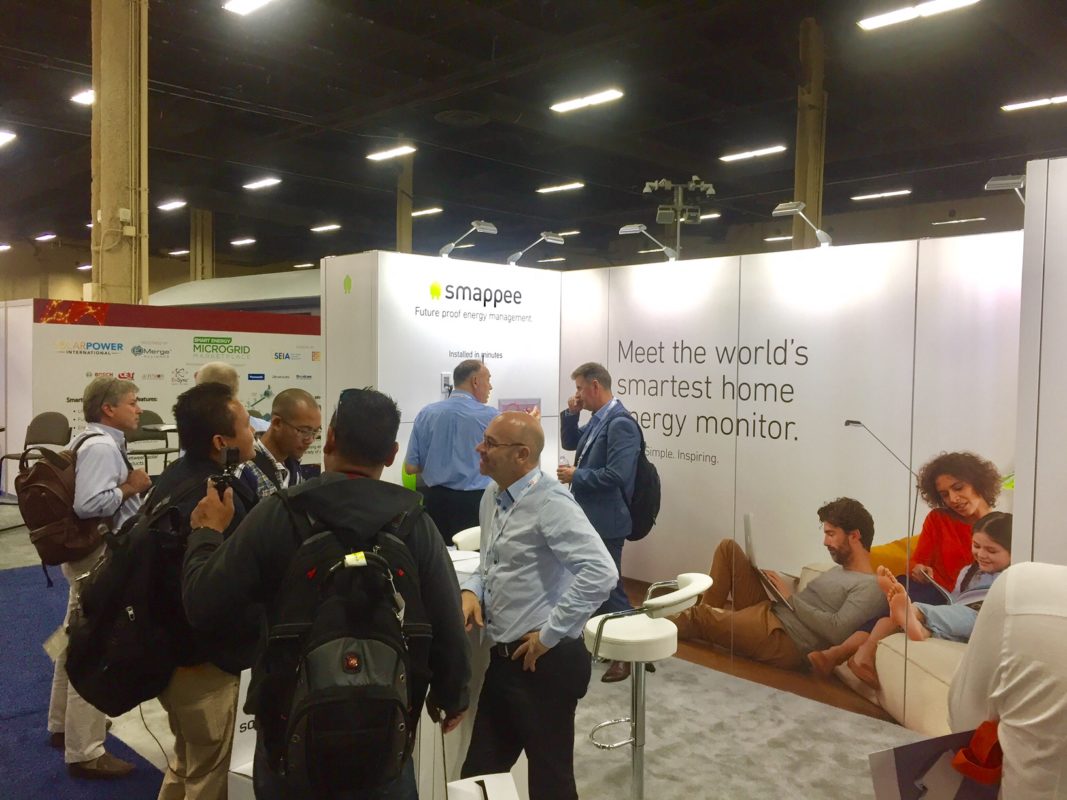 Smart energy management company Smappee demonstrated what it calls the world's most advanced home energy monitoring system at Solar Power International 2017.
Smappee Plus is the latest innovation from the Belgium-based company's energy monitoring product line, which has seen widespread adoption across Europe since 2012.
'Smappee Plus' is one of the first systems to provide real-time energy information down to the appliance level, revealing previously unseen and highly valuable energy information for homeowners to make informed decisions about their energy consumption.
The product combines Smappee's patented nonintrusive load monitoring (NILM) technology with submetering clamps to accurately detect and measure real-time electricity data used by appliances throughout a user's home, including those with variable output or similar energy consumption patterns.
From a solar perspective, Smappee Plus integrates energy consumption capabilities with its energy traffic controller functionality. Rather than receiving a lower net metering bill credit, Smappee Plus can direct solar kilowatt-hours to an energy storage unit or to high-intensity loads, such as a dishwasher, during expensive peak rate times.
Therefore, not only will solar consumers have more energy bill insights about the usage of their appliances, they'll also increase their savings during high demand rate periods, where applicable.
"Smappee Plus has been developed to become the new standard in home energy monitoring," Stefan Grosjean, CEO of Smappee, told PV-Tech. "With the European Commission recently forecasting that 68 million homes in Europe and the U.S. will be smart homes by 2019, consumers increasingly require a more intelligent, reliable means to monitor their energy. We've designed Smappee Plus to be a central energy hub, monitoring and managing the various energy flows of the present and future smart home, ultimately bringing greater energy ownership to homeowners."
Smappee Plus is also the first energy monitor able to actualize the blockchain technology SolarCoin, the incentive-based virtual currency that allows solar system owners to earn additional revenue from their solar production and theoretically sell and purchase additional solar energy from other domestic solar systems.