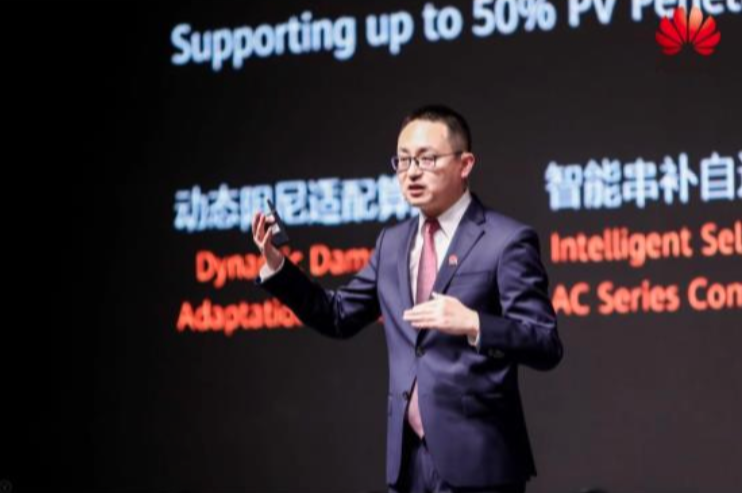 China-based electronics giant and PV inverter supplier Huawei has progressed its focus on digitalisation in the solar sector by updating a family of products utilising artificial intelligence (AI).
The AI BOOST FusionSolar 6.0 Smart PV Solution, released at SNEC in China this year, can reduce the levelled cost of electricity (LCOE) on projects by 8%, the company claims.
The firm also boasts that its SUN2000-175KTL/185KTL smart string inverter, which can be used with bifacial modules, has the finest MPPT granularity in the industry and can increase yields by 3% when compared to traditional inverters.
Huawei has also released a smart bifacial module design tool using AI intelligent control algorithms. This is particularly important since the effects of weather, albedo and the ground environment, creates a larger mismatch on bifacial modules than on monofacial modules.
The company has also replaced astronomical algorithms with its self-learning AI algorithm to help integrate bifacial modules, trackers, and the multi-MPPT inverter. Again, the company claims that the combination of these technologies yields a more than 20% higher efficiency than when using standard monofacial modules and fixed-tilt support structures.
Finally, the Chinese firm has touted its Smart I-V Curve diagnosis, which can scan all strings of a 100MW plant within 15 minutes.
Tony Xu (pictured), Huawei Smart PV Business president, said that the firm's focus on a digital platform for the solar industry envisions bringing digital technology to every renewable energy enterprise globally.