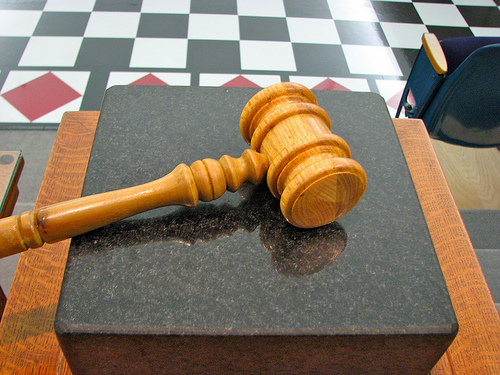 A host of solar advocacy groups across California have urged for a speedy resolution to the passing of a bill making methodology for calculating net metering caps consistent across the state's utilities.
Bill 2339, which seeks to level the solar residential playing field in California by offering a consistent cap for both publically-owned utilities and investor-owned utilities, is currently suspended in the Assembly Appropriations Committee before it can move onto the Assembly floor with a chance to enter Senate for consideration.
In response to this, a host of solar advocacy groups across the state have signed a letter calling on the Assembly Committee chairwoman Lorena Gonzalez to act on the bill.
The municipal utilities and private utilities both have a 5% cap on net-metering, but adhere to different methodologies as to how that percentage is calculated. Typically, publically-owned utilities calculate the cap in a restrictive manner that is often inconsistent with the private-utility methodology.
Crucially, the issue is that at least five publically-owned utilities have exceeded their 5% cap on net-metering and at least eight more are rapidly approaching their caps, according to The Alliance for Solar Choice (TASC).
The bill is likely to be reviewed by the Assembly Appropriations Committee within the next few days. If it does not pass through the Committee that is the end of it. If it passes the Assembly floor, it goes to the Senate. If it passes through the Senate (Committees and floor) with no changes, it goes to the Governor. However, if there are changes from the Senate, it would have to go back to the Assembly for concurrence before going to the Governor.
"I don't see any reason why regulators wouldn't support equitable treatment for consumers in these communities in terms of access to solar. You should not be restricted just because you are in a publically-owned utility [region] as opposed to an investor-owned utility [region]," said Susan Glick, TASC representative adding that community groups were "urging the bill to come out of limbo".
The call to action to pass the bill by solar advocacy groups coincides with a study by SolarCity and the NRDC that concludes that there is a financial benefit of the net-metering scheme to all customers in Nevada. Although in the neighbouring state, the principle is one that is echoed here by industry lobby groups.
"All the most recent independent studies from regulators show that net-metering is a financial benefit to all customers," said Glick. "The California Public Utilities Commission (PUC) just decided to preserve and uncap net-metering for all customers in the state, so that Nevada dialogue is something that the utilities will put forward as part of their fear of competition. They see solar as competition. But regulators across the country are preserving net-metering because they recognise the benefits.
"The future of net-metering in California is very bright for the largest utilities. If this bill does not pass then you are going to have an inequitable situation. You are going to have a large number of people that don't have access to self-generation of clean energy simply by virtue of [geographical situation] which could be a very minute geographic shift in some situations," added Glick.