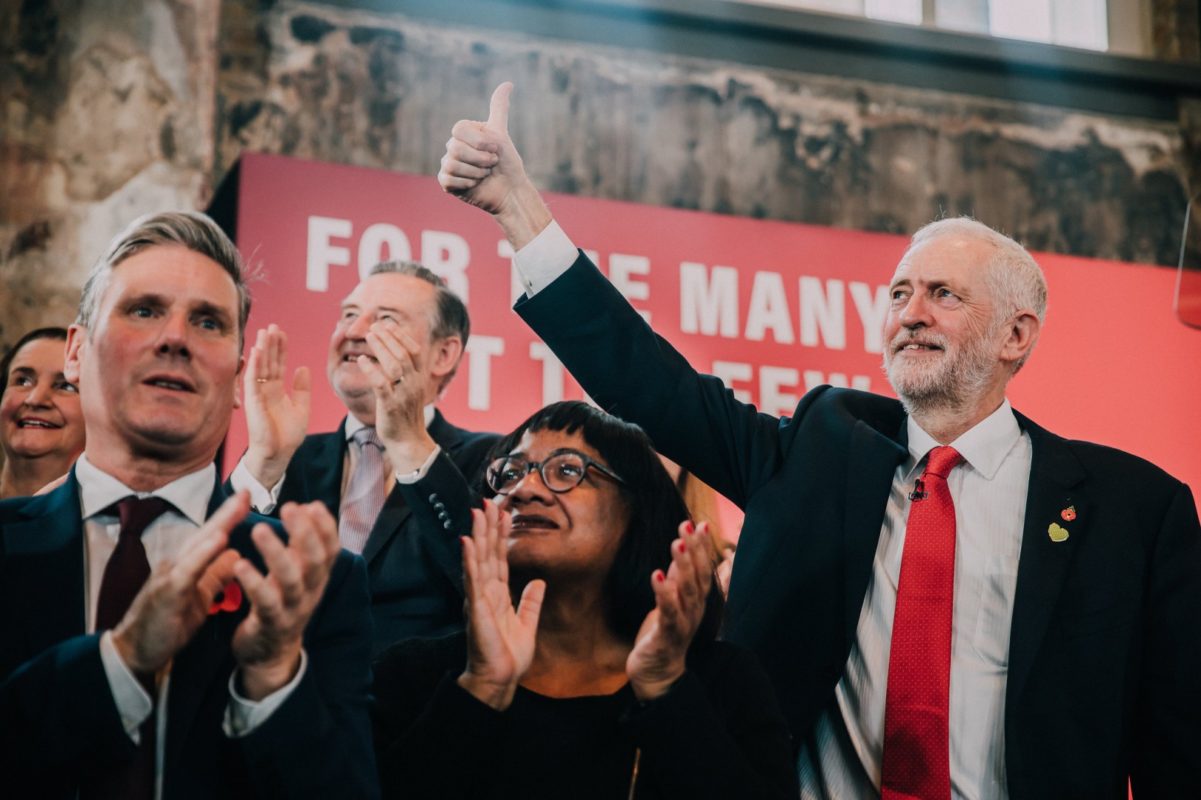 Three of the UK's four main political parties have now unveiled their manifestos for next month's General Election, with all plans so far paving the way for a significant boost to the deployment of new solar.
The UK electorate will take to the polls on 12 December 2019 – the third such general election since 2015 as political uncertainty has escalated – with Prime Minister Boris Johnson aiming to seal a majority of seats that would help push through his Brexit deal.
However, his Conservative Party is the only major political entity that is yet to release a manifesto, with Labour, the Liberal Democrats and the Green Party having all launched their respective plans this week.
The Labour Party yesterday (21 November 2019) unveiled what has been billed as the most radical political manifesto the UK has seen in decades, detailing plans for a wide-scale nationalisation of public services including travel, broadband and, critically, energy.
On top of plans to bring the country's energy networks and major suppliers back under government control, Labour has also set out proposals to derive 90% of the country's power from renewables by 2030.
Those plans, part of a £250 billion 'Green Transformation Fund', would see solar deployment significantly ramped up in the country, with the party pledging to help bring forward enough solar panels to "cover 22,200 football pitches". In addition, around 1.75 million additional domestic solar installations would be supported under Labour's plans.
The Liberal Democrats meanwhile, with newly-elected leader Jo Swinson placed front and centre of the party's campaign, have pledged to remove barriers to greater solar deployment in the UK, expanding community-backed solar installations and stripping back "the Conservatives' restrictions" on solar and wind.
While the manifesto is not explicit, the Lib Dem's mention of such restrictions can be taken as a nod towards how utility-scale onshore wind and solar installations have been blocked from participating in Contracts for Difference auctions as established technologies.
The Liberal Democrats have, meanwhile, also pledged to bring forward Britain's net-zero target date from 2050 to 2045 and ensure that "at least" 80% of power is generated by domestic renewables by 2030.
The Green Party, frequently the UK's most progressive political party on climate issues, has pledged to spend £100 billion a year over the next decade to tackle the climate emergency, £12 billion of which would be steered towards renewables.
As much as £2.6 billion is to be ploughed directly into installing solar panels on a million homes each year. Given the UK has around 1 million rooftop PV installations in total, fitted under the feed-in tariff support regime which ran from 2011 until March this year.
With all party manifestos released to date having placed renewables and climate towards the very top, all eyes will now fall on the Conservative Party manifesto, which is rumoured to be released this weekend.
The Conservatives have held office in the UK, either as part of a coalition or as the sole leading party, since 2010. However, the party's track record on clean energy is mixed. While it oversaw the introduction and management of policies critical to establishing the UK as a leading destination for solar investment between 2012 and 2016, it also stripped back support in an abrupt fashion, which has been directly linked to a near 80% collapse in new solar deployment in recent years.