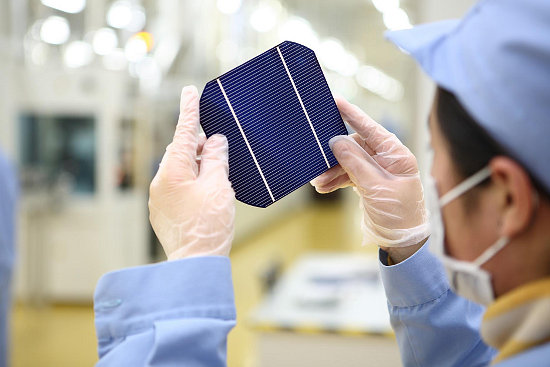 Leading cell technologists from all of the big-six Silicon Module Super League (SMSL) suppliers (Canadian Solar, Hanwha Q-Cells, JA Solar, JinkoSolar, Trina Solar and Yingli Green) have now been confirmed as speakers at PV Tech's inaugural solar cell conference, PVCellTech, in Kuala Lumpur, Malaysia, 16-17 March 2016.
The SMSL collectively is forecast to approach 50% of all solar industry shipments in 2016, representing a key shift in market-share dynamics within the industry. Collectively, these six integrated c-Si manufacturers are expected to spend approximately $1billion in both 2015 and 2016, a large part of which is related to solar cell expansions across Southeast Asia (Malaysia, Thailand and South Korea).
With almost 90% of solar cell production by the SMSL forecast to be based on p-type multi c-Si cell technologies, developments to increase cell efficiencies at low cost continue to be a key issue for n-type and p-type mono competitors, in addition to equipment and materials supply to existing and new production lines.
Comprehensive line-up of cell technologists a first for solar industry
PV Tech has also confirmed speakers for PVCellTech from a chasing pack, including SunPower, Panasonic and SolarWorld. Representatives from other leading c-Si producers, such as REC Solar, Talesun, Sunrise Global and IndoSolar, will also talk on company technologies and cell roadmaps.
Completing the dedicated group of key stakeholders are leading equipment and materials suppliers, with Applied Materials the latest to be added to the speakers list.
Finally, presentations will also be delivered from leading research organisations, including Fraunhofer-ISE, IMEC, ECN and UNSW, with a particular focus on challenges and opportunities in transferring leading R&D from lab-to-fab.
The full list of confirmed speakers and agenda can be downloaded here.
Topics reflect drive for efficiency increases at low cost
The agenda has come together following a four-month research effort by the PV Tech team, and is focussed on existing gigawatt-volume cell technologies, their challenges and scope for improvements in the next 12-18 months.
Emphasis has been placed on understanding the opportunity in 2016 and 2017 from PERC, either as upgrades to existing multi-gigawatt capacity, or within new production lines being installed. This will include issues relating to the challenges in upgrading p-type multi capacity, in particular in China, and reviewing the progress from companies such as Sunrise Global and SolarWorld with p-type mono lines being run in volume mass production.
Our research also uncovered an increased need to understand fully what is likely to happen with n-type manufacturing and whether the industry will continue to see complementary n-type and p-type supply in the short term.
In addition to the talks from SunPower and Panasonic, this theme will include research labs such as ECN and IMEC that have been at the forefront of technology transfer activity to the industry. Discussions are expected also to include the prospects for new n-type participants to the industry, such as the approaches being pioneered by TetraSun, Silevo and Mission Solar.
Opportunities still exist for speakers & delegates
While the agenda and speaker line-up is expected to close soon, the PV Tech team is still open to suggestions from the industry for additional contributions. More information is available on the PVCellTech website, including details on how to secure delegate participation also.