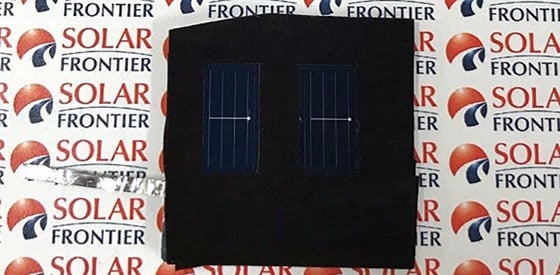 PV manufacturer Solar Frontier has set a new thin-film cell efficiency record of 22.9%.
The result, on a 1cm2 cell, was achieved in partnership with Japan's National Research and Development Agency's New Energy and Industrial Technology Development Organization (NEDO).
The record was verified by the National Institute of Advanced Industrial Science and Technology (AIST) and is 0.3% higher than the previous record set by Germany's ZSW.
The cell uses Solar Frontier's Copper, Indium and Selenium (CIS) architecture with enhancements via "absorber engineering and enhanced surface treatment of the absorber layer".
The company claimed it was further evidence of the ongoing potential CIS technology improvements.
In other Solar Frontier news, the company has sold its 66MW Midway I project in California. The buyer is Spanish developer and operator X-ELIO, which is owned by giant private equity firm KKR.
"We have partnered with Solar Frontier's expert team since May, and worked hard in creating an extremely competitive capital structure," said Jorge Barredo, CEO, X-ELIO. "We are now ready to deploy capital at any stage of the project lifecycle, from development to operation and we rely on a growing team of highly experienced people to develop our pipeline, forge partnerships with other development companies, and become a major player also in the United States," he added.