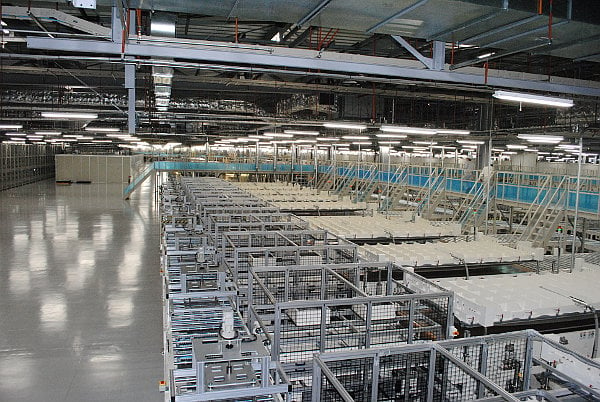 Leading CIS (copper, indium, selenium) thin-film producer Solar Frontier reported that its main manufacturing plant ran at almost full capacity in 2015.
The company also started production at its new Tohoku Plant in April, 2015 with a nameplate annual production capacity of 150MW. The plant was said to have added around 100MW of overall capacity by year-end.
The plant is the company's fourth solar module production facility and is tasked with demonstrating the commercialization of new technologies and significant cost reductions. The company also noted that it had started the plants transition to commercial production in 2015.
As part of the energy solutions business unit of Showa Shell, the energy solutions business unit reported 2015 sales of 119.4 billion yen (US$1.06 billion), down 13.8% from the previous year.
The revenue decline was partly due to ASP declined of modules and currency impacts. The energy solutions business unit reported a loss of 10.1 billion yen (US$90.08 million) down from loss of US$248.5 million in 2014.
The company noted that the domestic Japanese residential solar market declined significantly in 2015, due to FiT reductions.
Focus on international sales and downstream PV project development in countries such as the US and UK, were designed to offset the weaker Japanese residential market. The company is also developing utility-scale and commercial PV power plants in Japan.