Solar Frontier completes development phase, sells 28MW of PV projects to Capital Dynamics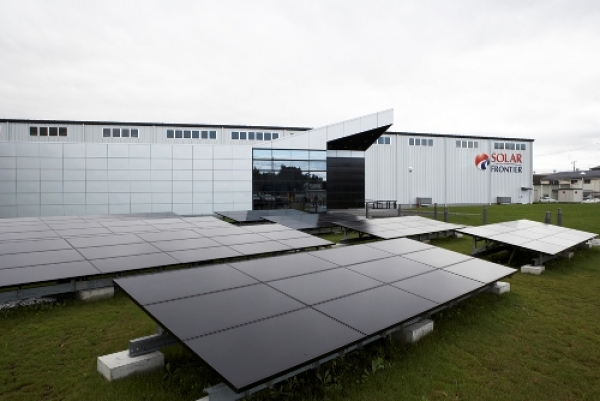 US developer Solar Frontier Americas Development has sold two fully developed PV project sites to Capital Dynamics.
Located in Fresno County, California, these two PV projects have a combined generation capacity of 28MW.
Capital Dynamics, a Swiss-based asset management company investing in private equity and clean energy infrastructure, is expected to lead the construction on the installations. The projects are packaged with permits and power purchase agreements (PPA) with Pacific Gas & Electric.
John Breckenridge, head of Capital Dynamics Clean Energy Infrastructure, said: "Solar Frontier Americas Development has delivered well-executed solar sites that we plan to progress into construction in the next quarter. Our team has successfully acquired 14 solar portfolios to date and we look forward to completing construction on these projects in Fresno County.
"We are excited to bring the local community clean, renewable energy and contribute to helping the national solar leader, the state of California, move closer to its impressive renewable energy goal of 50% by 2030."
Dominion Energy Virginia seeks bids for 10MW of PV projects
Dominion Energy Virginia is seeking bids for 10MW of new solar generation for the Community Solar Pilot Program.
Dominion's request for proposals (RFP) is looking for third-party bids for energy, capacity and renewable energy attributes from solar facilities up to 2MW (direct current) in size, or up to 2MW carve outs from larger facilities, located within and interconnected to Dominion Energy Virginia's transmission and distribution footprint.
The Community Solar Pilot Program – which Dominion plans to file with the Virginia State Corporation Commission by early 2018 – is a voluntary program that will allow customers the chance to purchase energy from new solar facilities located in communities throughout Dominion Energy Virginia's service area.
Eaton provides power management solutions for community solar projects in Minnesota
Power management company Eaton has been awarded a contract to provide electrical distribution equipment for community solar installations in Minnesota.
Eaton's solutions will help spur safe, cost-effective and reliable power generation in three sites — including Taylors Falls, Randolf and Cottage Grove. Once completed, these projects are expected to generate 70 GWh of clean energy annually — enough to power 7,200 homes.
Eaton received the contracts from Ecoplex — a provider of development, design, engineering, construction, and financing services for solar energy systems in the non-profit, commercial, municipal, and utility markets.
These community-solar installations will utilise Eaton's solar balance of system (BOS) solutions to help support safe, cost-effective and reliable solar generation. As part of the contract, Eaton will supply a range of electrical power management products, including grid-connection medium-voltage switchgear, power transformers and low-voltage AC collection panelboards and switchboards.