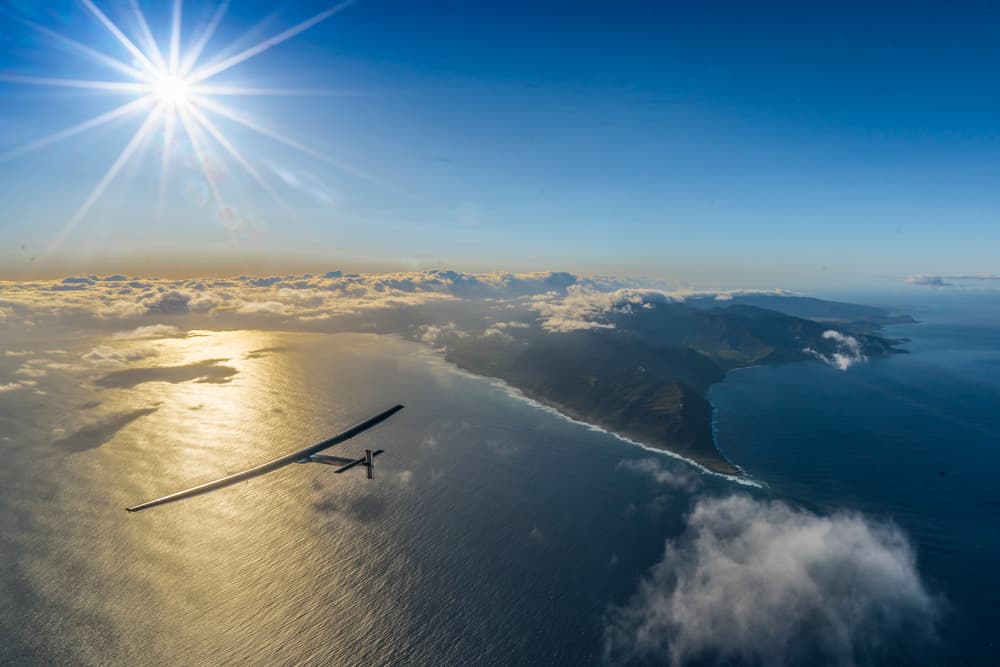 Solar Impulse 2, the 'zero-fuel' aircraft, landed in Phoenix, Arizona on Monday, completing the first leg across the US in its around the world flight.
The solar-powered plane departed from Mountain View, California, at dawn on Monday and landed in Goodyear, a suburb of Phoenix, Arizona 16 hours later.
Swiss pilot and project co-founder Andre Borschberg flew the aircraft, which began its journey around the globe in Abu Dhabi in March last year. Borschberg has been alternating the flights with teammate Bertrand Piccard – who completed the previous leg of the journey from Hawaii to California and broke the previous 76 hour record set by Steve Fossett in 2006. Solar Impulse 2 unfortunately paid the price for this feat however, suffering serious damage that forced it to remain grounded in Hawaii for nine months while repairs were carried out.
Borschberg will next pilot Solar Impulse to New York.
The 16-hour journey from San Francisco across the Mojave Desert marked the 10th leg of the journey and the halfway point through the historic flight across the world. If Borschberg and Piccard can reach Abu Dhabi once more, they will have successfully circled the globe without consuming a single drop of fuel. The plane's four engines are powered by 17,000 solar cells with surplus power stored in four batteries during the day.
According to Solar Impulse, the plane will make two more stops in the US before crossing the Atlantic Ocean to Europe or North Africa.