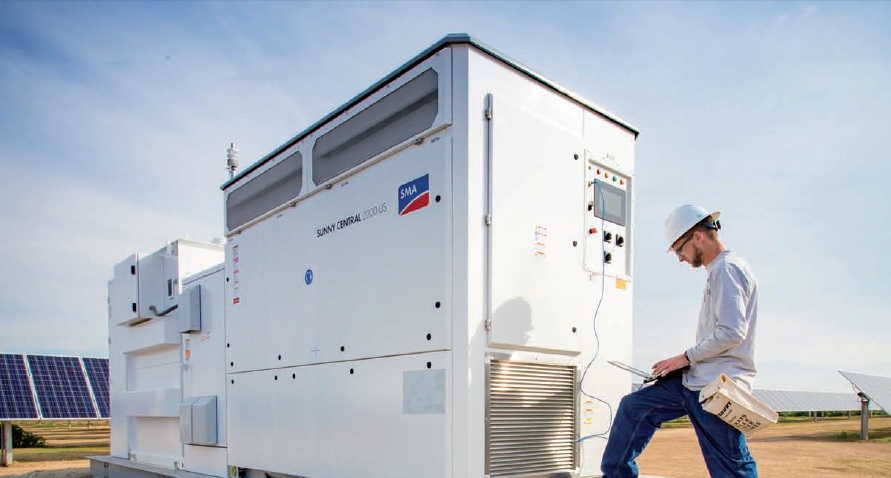 According to market research firm, Wood Mackenzie, PV inverters nearing 'end of life' replacement are expected to total 21GW by the end of 2019.
Historically, conventional string inverters should have a lifespan of around 10 years, while central inverters, used for utility-scale PV power plants can undergo major component replacements in half that time frame.

Wood Mackenzie said that total inverter replacement requirements are expected to account for 3.4% of the global inverter market, heading into 2020, while this would increase to 14% of the total cumulative capacity, over the next five years.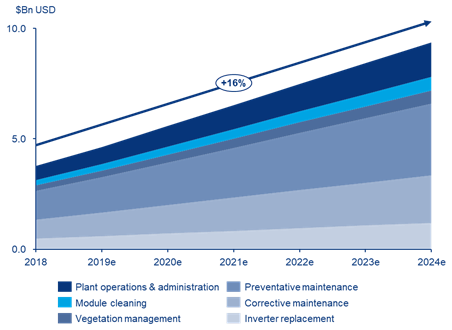 By 2024, a total of 176GW of PV systems would have inverters older than ten years with replacement costs approaching US$1.2 billion out of a total O&M opportunity of US$9.4 billion. Current annual O&M plant costs were said to be almost US$4.5 billion.
However, inverter replacement costs represent only 12-13% of the average O&M cost when calculated for 50MW solar power system, according to Wood Mackenzie. Inverter cost reductions and slimmer margins for manufacturers have contributed to lowering inverter replacement costs.
Wood Mackenzie is forecasting that the global solar market in 2019 is expected to reach a new high of 114.5GW, an 18% increase from the previous year, while annual PV installations are forecasted to top out in the 120GW to 125GW range through 2024.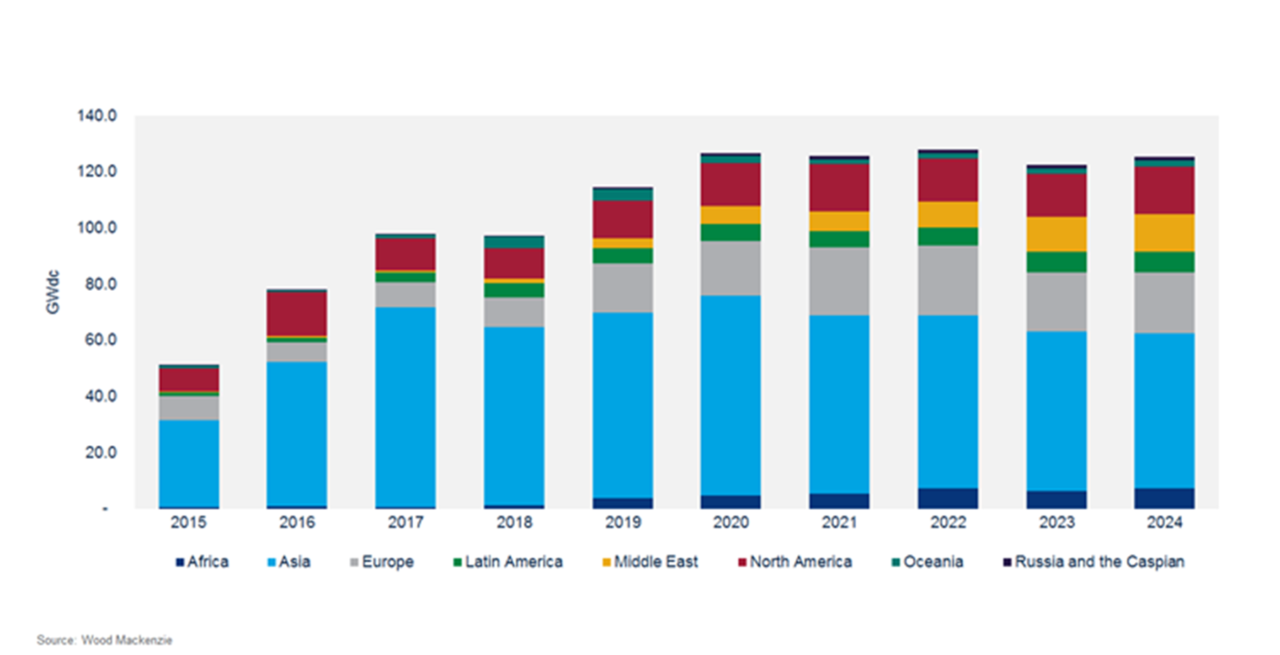 Currently, public listed inverter suppliers such as Sungrow Power Supply and SMA Solar Technology do not breakout shipments or revenue related to the emerging replacement market.