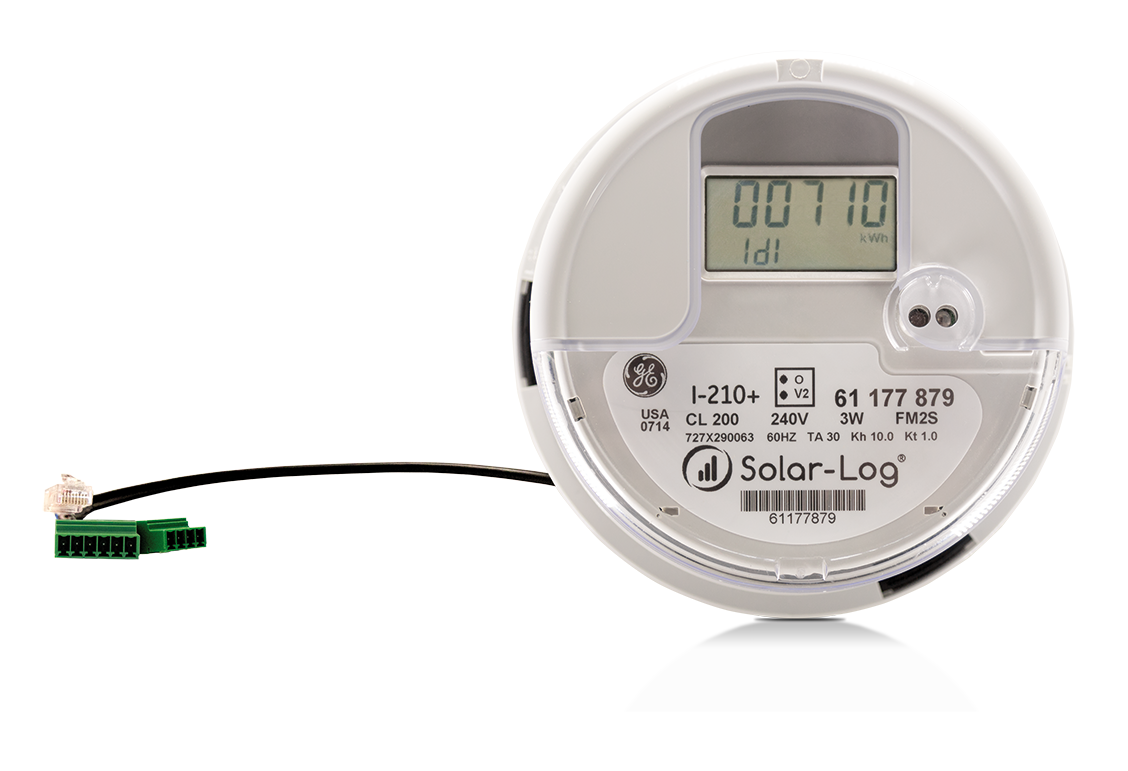 Solar Data Systems, a subsidiary of Solare Datensysteme GmbH has launched its 'Solar-Log 370' that has been specifically designed for the US market to provide advanced residential solar PV monitoring with power management. The Solar-Log 370 combines the 'Solar-Log' monitoring technology into GE's 1-210+ residential revenue grade meter.
Problem
Greater emphasis in being made in the US market to seamlessly integrate revenue grade metering with power management, while offering production forecast and real-time inverter direct monitoring. Better power management capabilities would enable increased PV system installations in a given area, without grid related issues.
Solution
The Solar-Log 370 maximizes residential PV plant performance by comparing the generated power to either a solar irradiance sensor, produced power from nearby plants, open source performance databases (such as PVWatts), and to weather satellite irradiance information. The power management capabilities of Solar-Log 370 allow installers to install larger PV plants in areas where they otherwise would not be possible, due to this technology's ability to maximize the plant owner's PV energy self-consumption. For example, it allows end users to take advantage of self-produced power and maximize on plant return by creating options for shifting peak demand, all while minimizing the amount of grid consumed power. This function offers an innovative solution to largely minimize losses that result from feed-in cap proposed by grid operators or other regulations. Using a third party revenue grade meter for inverter direct monitoring provides flexibility and reliability for installers.
Applications
The Solar-Log 370 works with all residential solar PV plants up to 48kW in North America. An Ethernet port provides LAN access and 2 x RS485 ports provide optional features including self-consumption metering, inverter direct monitoring, remote disconnect, weather sensor, and grid feed-in control.
Platform
The Solar-Log 370 connects via cellular network or LAN, giving near real-time visualization of plant data. It is certified to UL standards 2735 and complies with UL 61010-1, CSA/CAN3-C17-M84 and CAN/CSA C22.2 No. 61010-1.
Availability
July 2016 onwards.