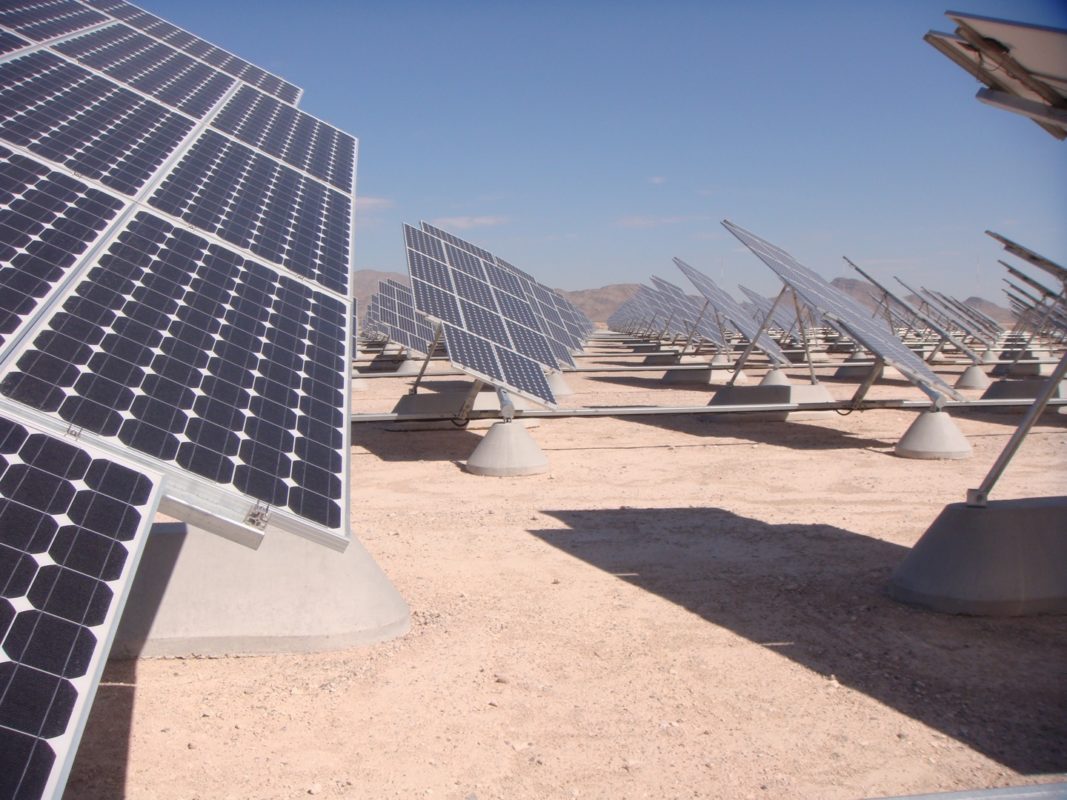 Global solar PV capacity could increase six-fold by 2030 and account for as much as 7% of worldwide power generation, according to the International Renewable Energy Association (IRENA).
The combined effects of low-cost equipment, ease of installation and technology developments led IRENA to forecast that PV capacity could reach 1,760GW in 2030, which would require an average annual growth capacity of 15%.
"The global potential for renewable energy is vast and far exceeds current and projected world energy demand," IRENA's new report, REthinking Energy 2017: Accelerating the global energy transformation reads.
Cumulative global solar PV capacity experienced its first big increase by 2015, jumping from 39GW in 2010 to 219GW of installed capacity by 2015; accounting for around 20% of all newly installed power generation. By the end of 2015, 21 countries had 1GW or more of solar PV installed, up from five countries in 2009.
However, despite the rapid rise in solar PV deployment, its contribution to global electricity generation still remains very small at around 1.2% in 2015. According to IRENA analysis, one key reason for this is the fact that it has grown from a very small base compared to conventional power sources – and still maintains a low capacity factor. While achieving significant shares of electricity demand in several countries in 2015, with 7.8% in Italy, 6.5% in Greece and 6.4% in Germany, overall global generation capacity share remains low. Despite the rapidly falling costs, government support and solar being harnessed in many countries, its share in overall capacity remains low.
However, between 2010 and 2015 the levelised cost of electricity (LCOE) for utility-scale solar fell by around 60%, making such projects cost-competitive with new fossil fuel-based generation, according to IRENA.
Even though it is this dramatic cost reduction that has been the "primary driver" behind global market expansion, it is the innovation in technology development and continuing economies of scale that will propel solar wider as a global power source.
In order to keep the LCOE for solar down, balance of system costs will need to continue to reduce alongside broader finance costs. "By 2025, all these factors combined could drive utility-scale LCOE down by more than half relative to 2015 levels," the report reads.