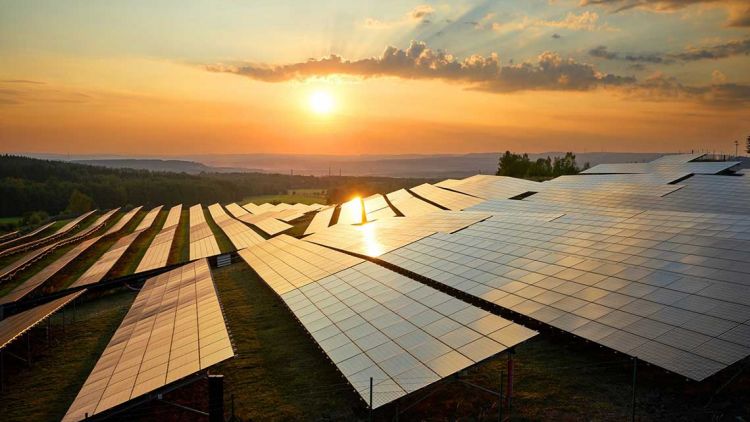 Solar power will dominate new electric-generating capacity additions in the US this year, according to the Energy Information Administration's (EIA) Preliminary Monthly Electric Generator Inventory. 
A total of 54.5GW of new utility-scale electric-generating capacity will be added to the US power grid this year. More than half of this will be solar power (54%), followed by battery storage (17%).
The EIA said that although US utility-scale solar capacity has been rising rapidly since 2010, it declined by 23% in 2022 year-on-year due to supply chain disruptions and other pandemic-related challenges. 
The EIA expects that some of the delayed 2022 projects would begin operating this year when developers plan to install 29.1GW of solar power in the US. If all of this capacity comes online as planned, this year will have the most utility-scale solar capacity added in a single year, breaking the 13.4GW record in 2021. 
Texas (7.7GW) will be the key state in terms of the most new solar capacity this year, followed by California (4.2). These two states account for 41% of planned new solar capacity.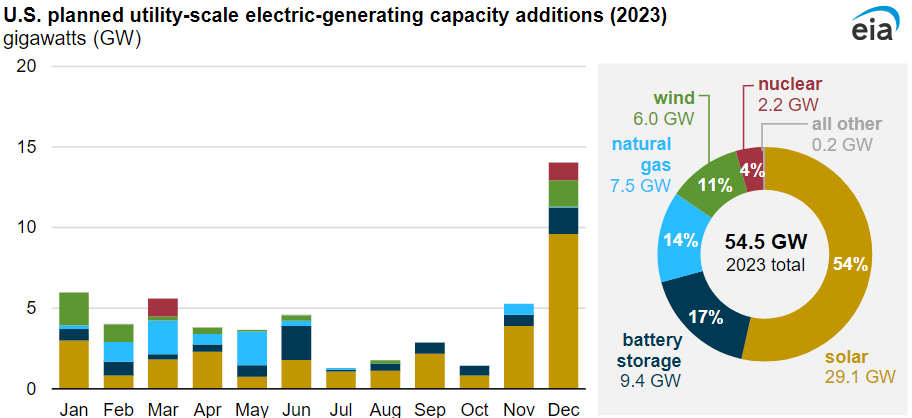 Battery storage capacity will "likely more than double" as developers plan to add 9.4GW of battery storage to the existing 8.8GW of battery storage capacity.
The EIA said that 71% of the new battery storage capacity will be in California and Texas this year since both states boast significant solar and wind.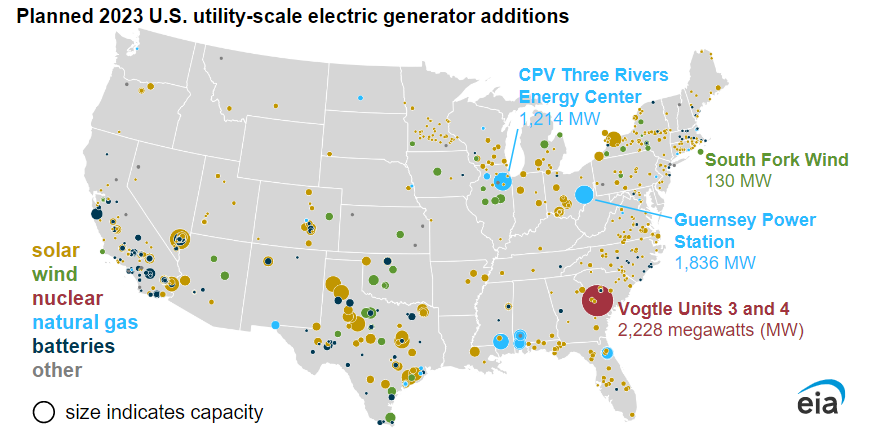 Utility-scale wind capacity will also grow this year. The EIA said that developers are planning to add 6GW of utility-scale wind capacity. However, additions have begun to slow, as there were more than 14GW of additions in both 2020 and 2021. Texas will house the most wind capacity this year at 2GW.