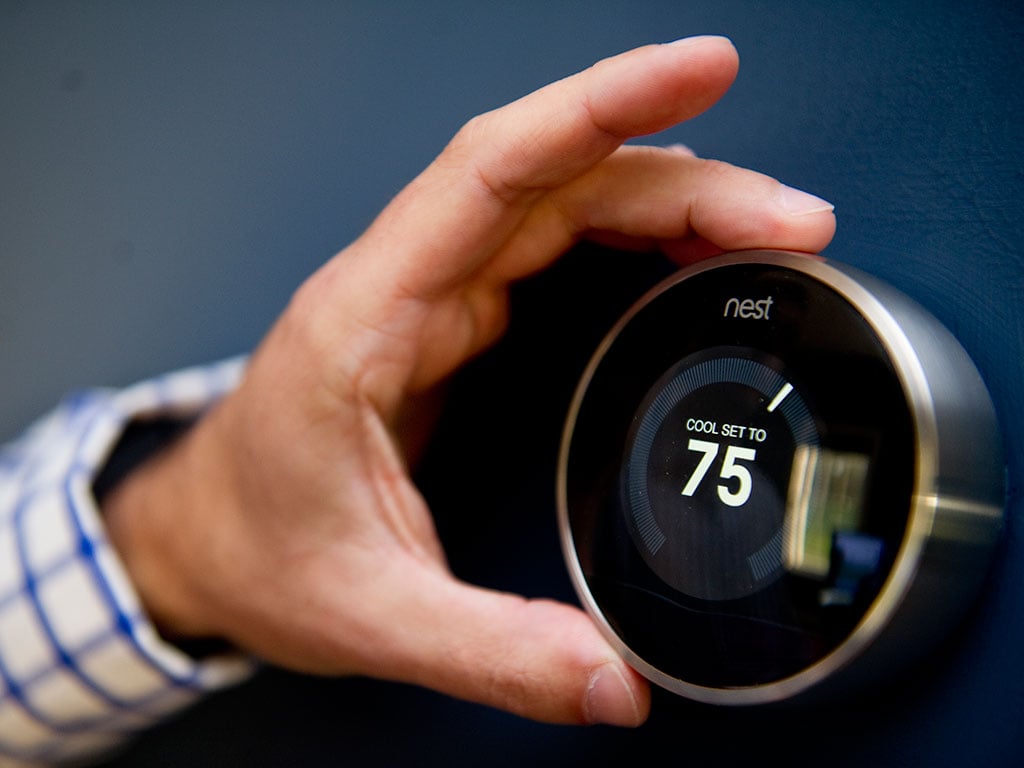 Nest Labs, smart-home product developer owned by Google, has partnered with SolarCity to add 'Time of Savings' to its energy service offerings.
This new service combines with existing Nest 'thoughtful home' product, the Nest Thermostat, to learn the price of energy for customers on time of use (ToU) rate structures, so that it can automatically adjust itself to aid customers use less electricity during peak times.
The Thermostat operates on an auto-schedule; saving the preferred temperatures and building a personalised agenda for the home. It also automatically adjusts to an energy-saving temperature when residents are away, whilst collating a useful energy history that can contribute to savings, according to Nest. The Thermostat is also able to be operated remotely via any smart mobile device such as a phone, tablet or laptop.
Under the terms of the partnership, qualifying SolarCity customers can receive a Nest thermostat for free when they go solar, helping them to save energy and money, according to the companies. Furthermore, SolarCity customers who have a ToU rate plan and a Nest thermostat will be enrolled in Time of Savings plans. These set different energy prices throughout the day – cheaper at night and more expensive in the afternoon, and it switches on weekends. These plans aim to eliminate the hassle of keeping track of fluctuating electricity prices by taking care of it automatically.
At the moment, SolarCity is the sole partner in this endeavour, but Nest is reportedly working with other energy companies, including Southern California Edison to bring Time of Savings to a larger cross-section of customers in the future.
"The California Public Utilities Commission has mandated that the state's major utilities – Pacific Gas & Electric, San Diego Gas & Electric, and Southern California Edison – move their residential customers to TOU rates by 2019," said Ben Bixby, director of energy and enterprise business, Nest. "This means millions of California homes will be billed for energy differently in just a few years. Working with our energy partners, we designed Time of Savings to help customers manage these changing pricing schedules and make it easy for them to use less energy without sacrificing comfort. We're excited that SolarCity is our first partner to offer Time of Savings and Nest is working with regulated energy providers across North America to offer this new service."