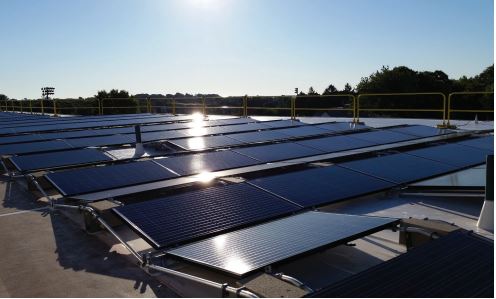 The largest residential solar PV installer in the US SolarCity has attracted back it former head of sales and marketing, Toby Corey to become president of global sales and customer experience.
Corey had previously been head of sales and marketing organizations at the company in 2012 and 2013. Chief Revenue Officer, Hayes Barnard, who had been running sales operations was said to be retiring from SolarCity. Corey will report to CEO, Lyndon Rive.
"Toby is a phenomenal executive, one of the best I've ever worked with, and he's incredibly passionate about climate change and creating the perfect customer experience," said SolarCity CEO Lyndon Rive. "He knows our business extremely well and was incredibly successful in his time here, and he has a strong track record of helping global organizations achieve even greater levels of success. He's the perfect candidate to lead our sales and services organization as we work to balance growth and profitability."
SolarCity has previously announced ambitions to expand into the Mexican market and could be planning to target Australia with self-consumption energy packages that include storage with partner Tesla.