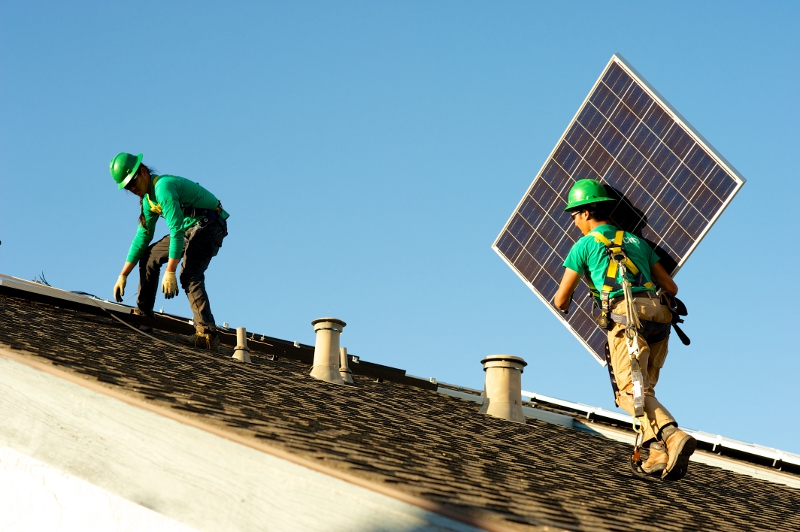 US Residential solar PV installer SolarCity has stopped operating in the US state of Nevada after the Nevada Public Utilities Commission (PUC) approved a plan that will restrict net metering credits and boost charges against solar users in the state.
Both SolarCity and residential solar installer Vivint Solar had threatened to walk away from Nevada if the proposals were approved.
Nevertheless PUC voted unanimously earlier this week to go ahead with the new plan, which would cut into the amount of money that the state's largest utility NV Energy pays to consumers for the excess energy that their PV panels generate — as well as adjust the flat service rate for customers with installed PV panels.
SolarCity said the decision by PUC will "severely undermine" Nevadan's ability to install solar systems. It also said it amounts to a "massive bait and switch" for the local solar industry and customer rights.
SolarCity said 12,000 existing solar customers would be hit with the higher fees in what it claimed was an attempt to protect the profits of NV Energy.
SolarCity chief executive Lyndon Rive said: "This is a very difficult decision but Governor Sandoval and his PUC leave us no choice. The people of Nevada have consistently chosen solar, but yesterday their state government decided to end customer choice, damage the state's economy, and jeopardize thousands of jobs.
"The PUC has protected NV Energy's monopoly, and everyone else will lose. We have no alternative but to cease Nevada sales and installations, but we will fight this flawed decision on behalf of our Nevada customers and employees."
SolarCity has hired 2,000 local workers over two years in the state, which has the highest number of solar jobs per capita in any state in 2014.
Rive added: "Most disturbing is the PUC's decision to retroactively sabotage existing solar customers' investments by changing the rules on them. The Nevada government encouraged these people to go solar with financial incentives and pro-solar policies, and now the same government is punishing them for their decision with new costs they couldn't have foreseen.
"These actions are certainly unethical, unprecedented, and possibly unlawful. While the rest of the country embraces a clean energy future, Nevada is moving backwards."
SolarCity was reported to have a 34% market share of the US residential solar sector in 2015 by GTM Research this week.
The difficult news for Nevada solar users comes shortly after the solar investment tax credit (ITC) was set to be extended beyond 2022 with the current 30% level remaining until 2019 in a move that is likely to benefit the residential solar sector particularly.