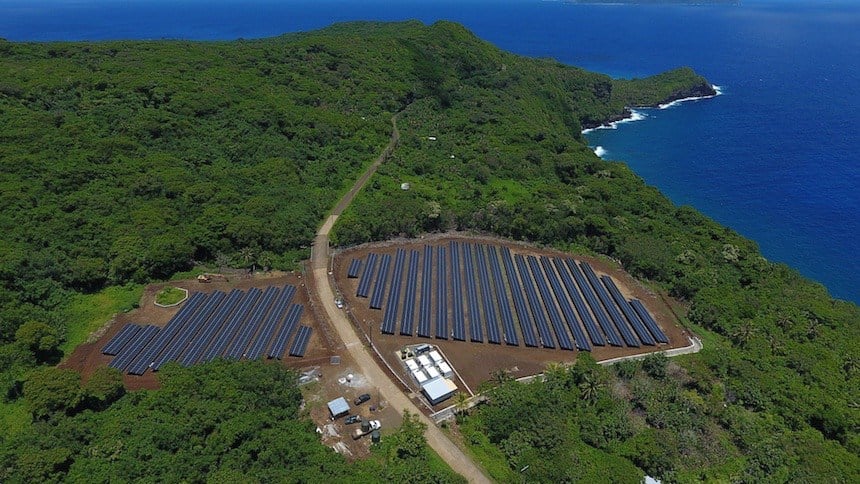 The soon-to-be-merged Tesla and SolarCity have completed a solar-plus-storage microgrid on an island in American Samoa that will reduce the local population's reliance on costly and cumbersome diesel imports.
The project is on the US territory's island of Ta'u, funded by the American Samoa Economic Development Authority and US Environmental Protection Agency and Department of Interior. The island has just 600 inhabitants but relies on more than 100,000 gallons of imported diesel a year.
Combining a 1.4MW utility-scale solar installation from SolarCity and Tesla with 6MWh of battery storage in the form of 60 Tesla Powerpack utility and commercial scale batteries, the facility will add much needed reliance to power supplies as well as saving costs. While a SolarCity spokeswoman declined to reveal any details of the project's cost or potential savings, a blog published on the company's website said the stored solar energy would be affordable and would "maximise savings". Solar-plus-storage is now cheaper than running power generation from diesel almost anywhere in the world, but the savings will be particularly acute on remote islands, as seen in various projects around the world, including Puerto Rico and Portugal.
For the full version of this story, visit Energy-Storage.News.