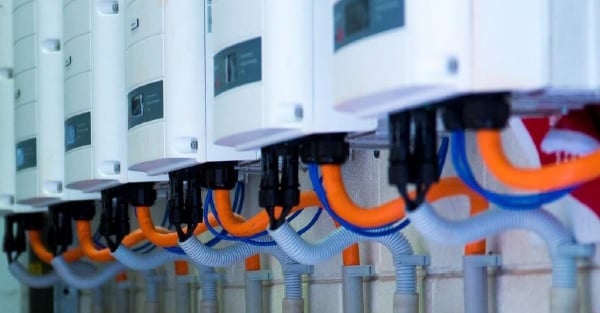 Major PV inverter and smart energy manufacturer SolarEdge Technologies has reported record fourth quarter and full-year 2018 revenue, which increased by 54.4%, due to strong product demand.
Despite critical component shortages throughout the year, SolarEdge reported record fourth quarter revenue of US$263.7 million, up 39.9% from the prior year period and up 11% from US$236.6 million in the prior quarter, which included record revenue from solar products totalling US$243.4 million.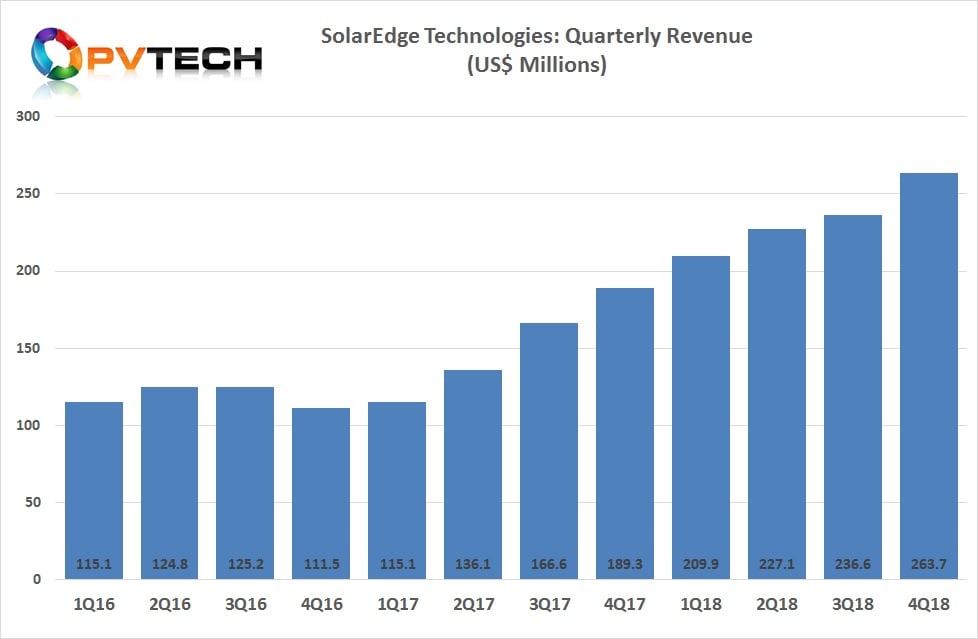 GAAP gross margin was 30.2%, down from 33.0% in the prior quarter and down from 37.5% year-over-year. Gross margins for solar activities were 32.3% compared to 33.9% in the previous quarter.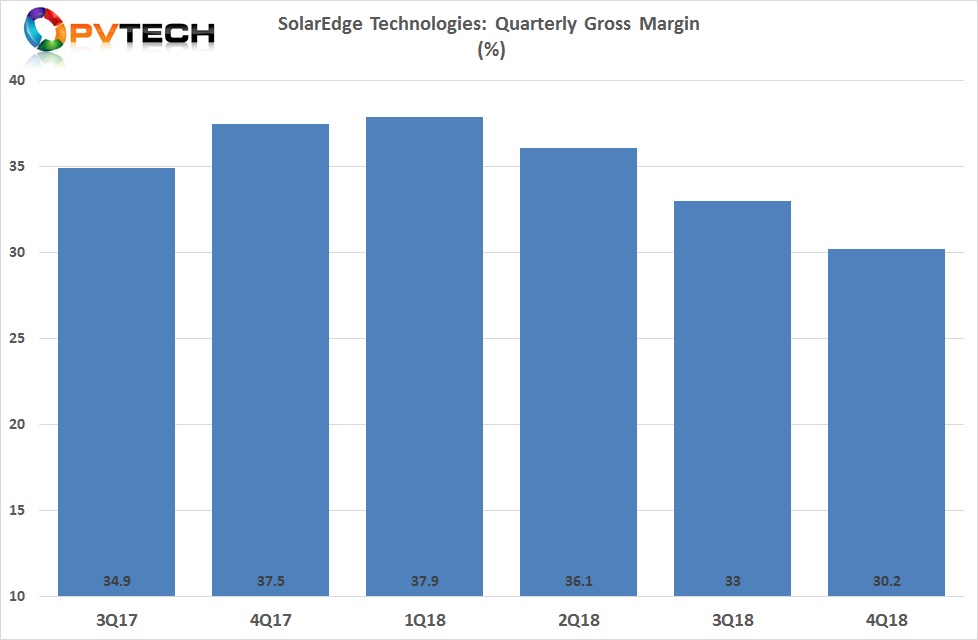 The margin decline was due primarily to fast tracking products as component shortages on strong demand continued as well as recently imposed US tariffs on certain electrical products imported from China.
Guy Sella, Founder, Chairman and CEO of SolarEdge said, "In addition to the growth and strong profitability of our solar business, this quarter we continued to lay the foundations for our non-solar future growth with the acquisition of Kokam, a leading provider of lithium-ion batteries and the post quarter acquisition of a majority holding of S.M.R.E, a provider of innovative integrated powertrain technology and electronics for the e-mobility market. I am confident that these acquisitions, which will initially dilute our margins and EPS, will over time and with our investment, innovation and operational excellence, become a meaningful part of the SolarEdge success."
Total PV inverter shipments (units) in the fourth quarter of 2018 were 120,546, down slightly from the record shipments of 121,834 in the third quarter of 2018.

However, power optimizer shipments reached over 3.1 million in the fourth quarter, up from 3 million in the third quarter of 2018.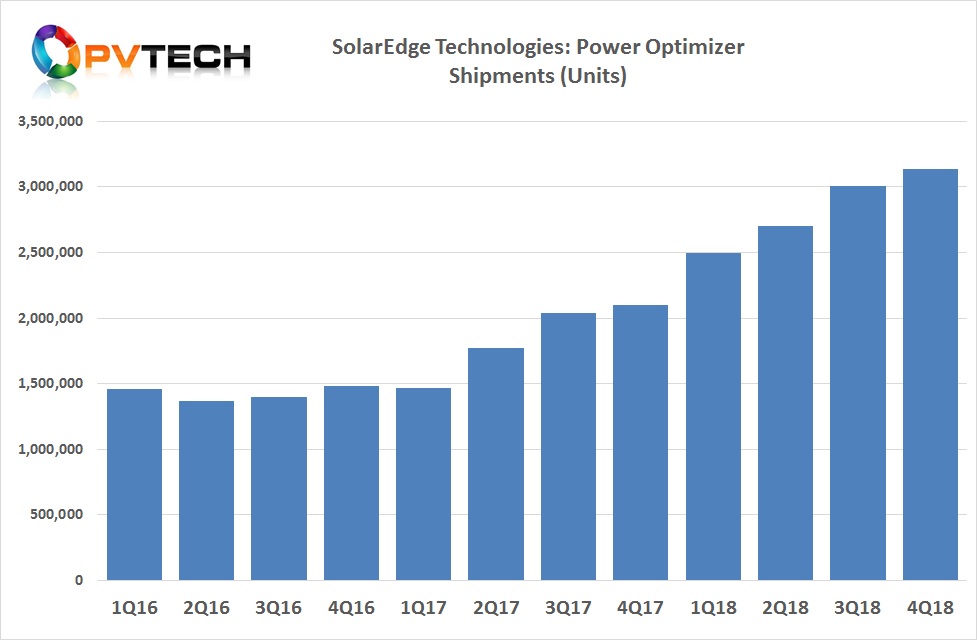 Overall PV inverter shipments in the fourth quarter of 2018, remained at over 1,100MW, in-line with the record previous quarter.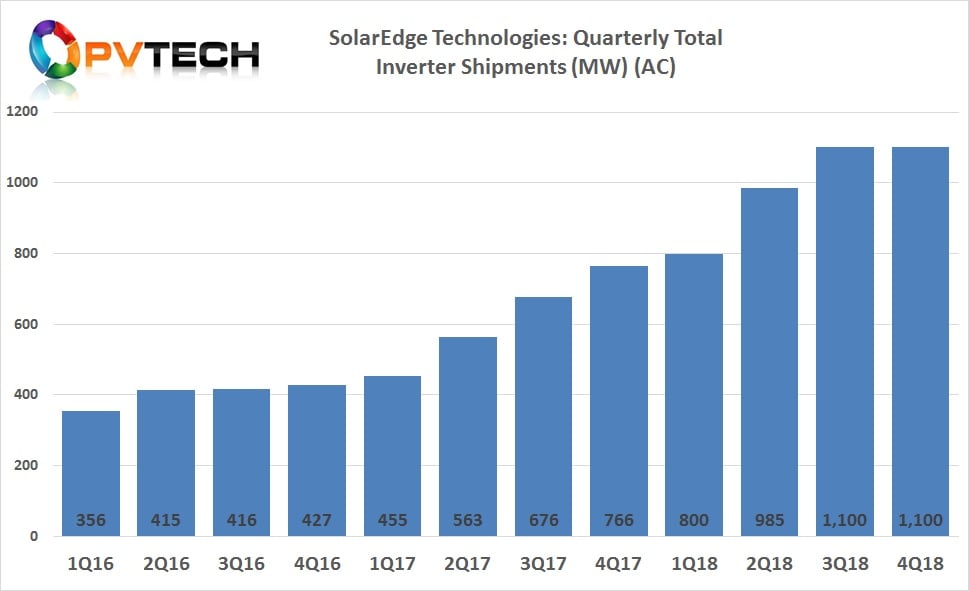 SolarEdge reported full-year record revenue of US$937.2 million, up 54.4% from the prior year. GAAP gross margin was 34.1%, down from 35.4% in the prior year and GAAP operating income was reported at US$139.9 million, up 54% from US$91.1 million in the prior year.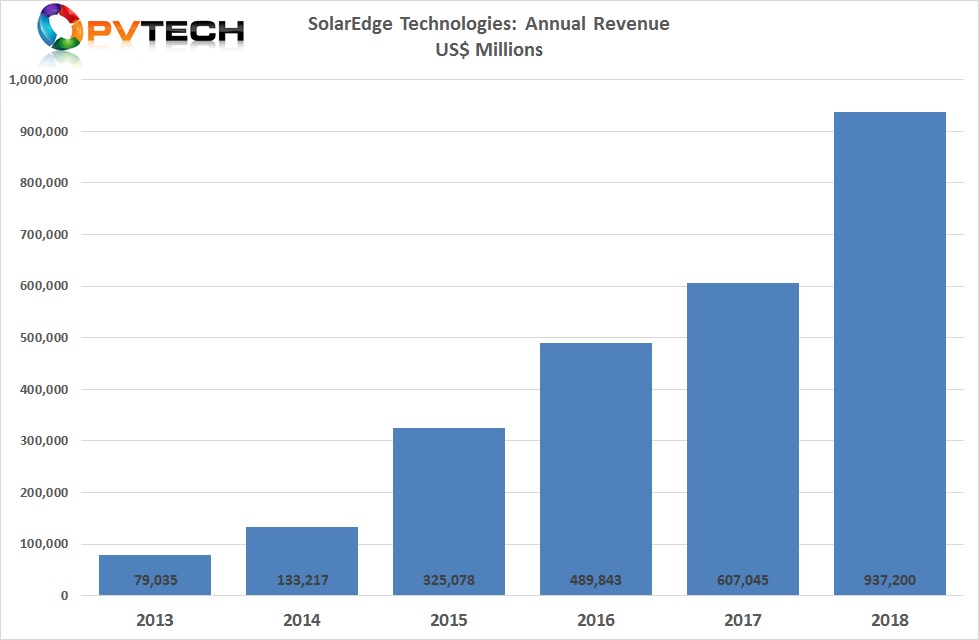 Guidance
SolarEdge said that it expected first quarter 2019 revenue to be in the range of US$260 million to US$270 million, with solar products sales expected to be within the range of US$245 million and US$255 million, compared to actual total revenue of US$209.9 million in the prior year period.
"While Q1 is traditionally a seasonally lower quarter in our market in terms of revenues, we expect continued growth in revenues as we are seeing strong demand for our products, noted Sella in the current earnings call. "We continue to place a great deal of emphasis on profitability and a strong balance sheet and we'll balance this carefully as we invest in the new acquisitions and give them what is needed to grow and become significant contributors to our future profitability."
SolarEdge also guided gross margins were expected to be within the range of 30% to 32%, while gross margins from its solar activities are expected to be within the range of 32% to 34%.
The company expects increased demand in the US, notably a recovery in the residential market and expects to further benefit from strong growth across Europe.
"We would expect a very nice double-digit growth for 2019 in the solar products. And so far, Q1, touch wood, started very, very nicely," noted Sella.