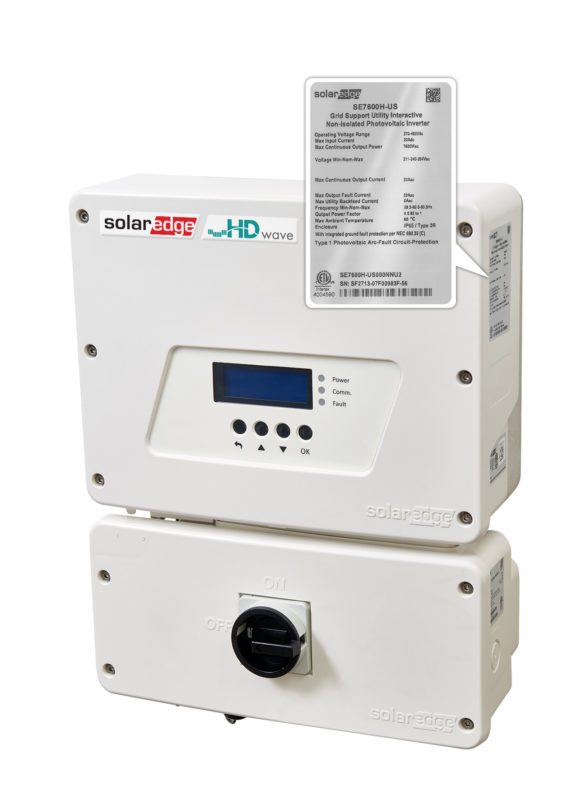 PV inverter manufacturer SolarEdge Technologies has advised that all of its single-phase and three-phase inverters are certified to comply with UL 1741 SA as outlined in CPUC Rule 21 in the US, which is expected to go into effect in September 2017.
The UL 1741 SA certification means that PV inverters must be able to stay online and adapt their output to stabilize the electricity grid during abnormal operation instead of disconnecting, as in the past. This is intended to provide greater grid protection with inverters providing "anti-islanding protection, grid support functions, low and high voltage and frequency ride through, voltage variation mode, power factor control, power ramp-up during startup and normal operation, remote powering and curtailment, and frequency-watt and voltage-watt control", according to SolarEdge.
"By certifying our entire inverter product line in advance of the implementation of CPUC Rule 21, our installers can continue to order products and be assured of a continuous supply, full stocking, and uninterrupted installation schedules," stated Peter Mathews, General Manager North America. "This is part of our commitment to offer innovative and cost-effective PV solutions that provide value to distributors, installers, and end users."
To provide clarity, SolarEdge noted that its US range of inverters would be labelled for compliance as a 'Grid Support Utility Interactive Inverter and would provide smart inverter features to PV system owners and utilities.