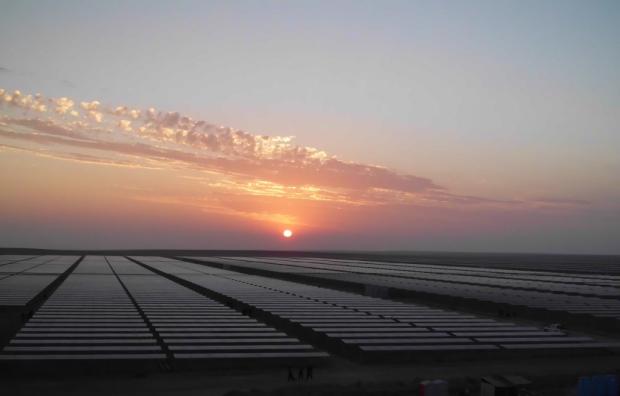 Solarpack is eyeing a 1.7GW-plus PV construction pipeline after recording both a marked boost in turnover and a slide in net profits over the first nine months of 2019.
On Monday, the Getxo-headquartered EPC multinational posted company-wide revenues of €38.1 million (US$42 million) for the January-September 2019 period, an 83% jump on the €20.8 million (US$22.93 million) recorded in the same period last year.
The financial update indicates the entire Solarpack group generated an EBITDA of €13.6 million (US$15 million) over the first nine months of 2019, a 28% gain year-on-year. EBITDA margins, however, registered a squeeze between Q1-Q3 2018 (51%) and Q1-Q3 2019 (36%).
Solarpack's net profit – a metric which, unlike EBITDA, reflects the income left after a company pays expenses, taxes, depreciation and amortisation costs – more than halved between Q1-Q3 2018 (€2.8 million) and Q1-Q3 2019 (€1.2 million).
Solarpack attributed the net profit slide to the same dynamic it had pointed at when releasing its H1 2019 results. The €1.2 million figure was caused, the firm said, by the fact that some of its build-and-sell moves were not reflected in the latest accounts.
Construction milestones in Spain, Chile, India
A segment-by-segment glance at Solarpack's results indicates the revenue bump was particularly pronounced for its Development & Construction activities, whose turnover soared between Q1-Q3 2018 (€5.5 million) and Q1-Q3 2019 (€165.2 million).
Some of this year's construction highlights took place in the firm's home market of Spain. Before the turn of the year, Solarpack expects to have completed 50MW Monclova and 62MW Grullas, a duo under construction near the city of Seville with funds from Bankia and Bankinter.
By Q2 2020, the EPC hopes to have delivered 50MW Bargas – Aventron's subsidy-free project in the Toledo province, backed by PPA offtaker Statkraft – and 100MW Alvarado, a build-and-sell solar project that has entered preliminary construction works.
In Chile's Atacama Desert, construction of 123MW La Granja is well advanced, with interconnection works reaching their "final stages". The firm has powered up this year 11MW of build-and-sell solar in the Latin American country and a further 53MW in India, with two of three KA2 sites now online.
The group's Power Generation segment has also boosted revenues and EBITDA this year and grown to hold a 181MW solar portfolio, split between India (86MW), Peru (a 47MW duo acquired in September), Chile (30MW) and Spain (17MW).