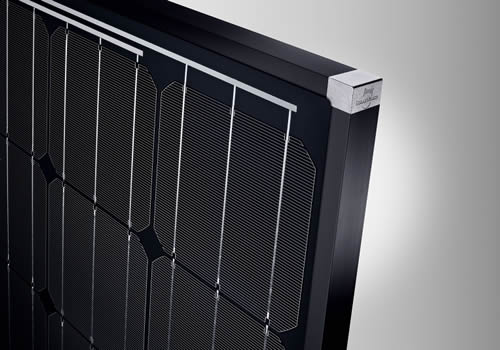 Leading US crystalline-silicon module manufacturer SolarWorld will debut its 1500-volt module at this year's Intersolar North America.
The company will exhibit the new 72-cell XL module at SolarWorld's booth 7411 at the annual tradeshow in San Francisco, held 12-14 July.
In comparison to more traditional 1000-volt solar panels, SolarWorld claims its latest offering enables installers to increase lengths of panel strings by up to 50%, saving on combiner boxes, wiring and trenching, all whilst lowering crucial labour costs. Analysts have reportedly estimated the cost savings up to 5¢/W. In addition, SolarWorld has achieved a higher voltage compared with standard modules, without having to increase the size of its 72-cell panel.
The new panel is to target large commercial and utility-scale markets. According to the company, the panel is certified to UL1703 and is free off potential induced degradation (PID), as per IEC 62804-1:2015.
"SolarWorld does whatever it can to help its installation partners lower their costs and increase profits," said Mukesh Dulani, US president of SolarWorld, in a statement. "This new product maximises the benefits of our 72-cell solar panel design without having to alter its size. It represents just the latest development in our long track record of achieving innovations that serve the market. Our customers want this option, so therefore we are bringing it to market."
The new release is to be available for delivery in October.